When searching for the most effective, durable and secure material to replace the windows in your home, it can be tricky to track down the ideal option to fit your requirements. Although in the past, uPVC windows were often portrayed as a cheap alternative, there are a plethora of qualities that prove that uPVC is actually the best option.
Here we run through the different benefits of uPVC windows and how they can make a positive impact on your home or commercial property.
Definition and Benefits Of uPVC Windows
uPVC stands for Unplasticised PolyVinyl Chloride has become widely popular for property owners due to its many highly beneficial, money-saving qualities. Many often assume that uPVC and PVC are the same. While this is partially true, uPVC is actually a form of rigid, chemically resistant PVC; they are derived from the same ingredients.
If you are considering switching your windows to uPVC, we highly recommend taking a read through the benefits, including the different styles available.
Longer Lifespan
The longevity of uPVC windows continues to be considerably more than their popular alternatives such as wooden and aluminium frames. Unlike their competitors, uPVC is incredibly weather resistant, non-corrosive and will not allow damp to reach any further than the surface of the frame. Some of the most common window-related issues in the home include rotting and warping, commonly seen on wood, and rust which is the main culprit for damage in aluminium windows; all of which will not cause a problem when opting for uPVC, making it the most durable material available.
Another highly beneficial property of uPVC is that it is entirely resistant to salt erosion, also known as weathering. Salt can be potentially fatal on the home, not only can it start to erode the structural component such as the foundations and walling, but also damage electrical systems. Therefore, uPVC is the ideal option for those who live in coastal locations.
Taking into consideration all of the factors mentioned above, it is thought that uPVC windows are capable of lasting at least 20 years problem-free.
Little Maintenance Required
As uPVC is resistant to rot, warping, rust and salt, little maintenance is required to ensure your windows remain in immaculate condition. Unlike timber frames which require regular specialist treatments and hardwood in which you will need to re-paint every few years, only cleaning will be necessary to ensure uPVC window stay looking brand new.
It is recommended to ensure that uPVC windows are cleaned approximately four times a year. It is a quick and easy task that can be completed in minimal time. Begin by opening the window as wide as possible and hoover away all dust from around the window frame including the hinges – this will stop dirt from smearing across window while cleaning. Then, using washing up liquid, fill a bucket with warm soapy water and simply use a soft sponge to wipe down the window. Once the window is looking sparkling clean, any type of non-abrasive cloth can be used to wipe away excess water and dry. Always ensure that you do not use any abrasive materials such as scouring pads as they risk scratching both the windows and uPVC frames.
For more tips and tricks on cleaning uPVC windows including how to whiten frames, take a look at the EYG Windows website.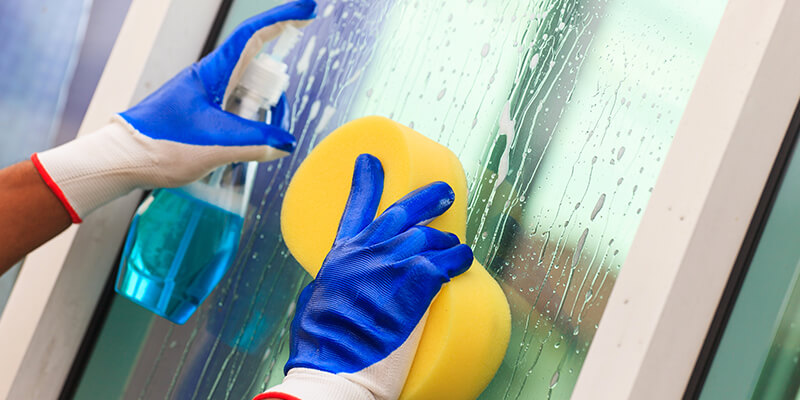 Additional Security
Although aluminium windows are commonly thought to be the most secure option, uPVC is both a reliable and considerably cheaper alternative. uPVC is renowned for being a resilient and robust material, and frames often come alongside a steel core, which means that breaking it becomes an extremely tricky task. Again, due to its durability, uPVC windows will not become weakened, nor unstable, over time.
If you are looking for additional ways to guarantee the security of your home, there are various different options that can be fitted to windows through DIY methods. Locks Online are specialists in home security products including window restrictors, which are not only ideal for child safety, but also prevents windows from being able to open wide enough for a potential thief to climb through.
Recyclable Material
For those looking become more eco-friendly, opting for uPVC windows over alternative materials should be your first consideration. As uPVC is made entirely from plastic, all frames are 100% recyclable and are incredibly easy to dispose of, making them ideal for both domestic and commercial use. It is thought that uPVC, as a material, can be recycled up to ten times without impacting its sustainability, durability and performance. This means that just one uPVC window can serve a life of up to even 400 years before it starts to lack performance.
If you are planning to dispose of old uPVC windows, refrain from visiting a landfill site and instead take a look at the Recycle Now website. Here you can search the item you wish to recycle along with your postcode to find the neared recycling location to you.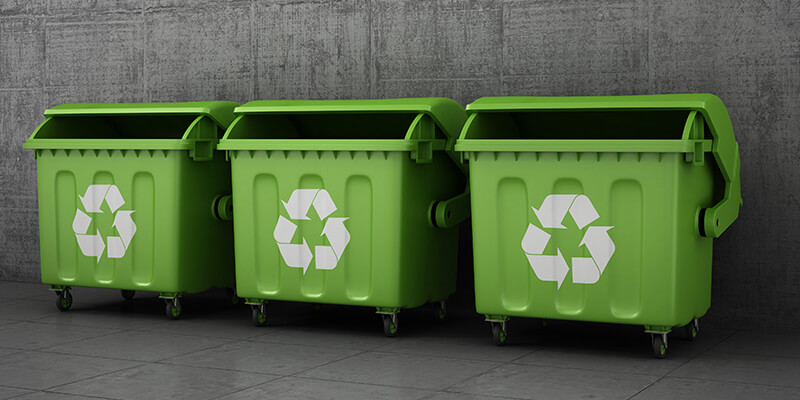 External Noise Reduction
Living in a busy city or town can often cause unwanted noise pollution and disturbance during unsociable hours of the night, which means that fitting effective installation is vital. Opting for a combination of uPVC window frames with double glazed glass can successfully lower external noise pollution up to 70%.
Double glazing alone fitted to a frame in two or more layers is capable of cancelling out almost all sound frequencies, no matter the pitch or volume. It is recommended that for maximum sound installation, you should leave a larger air space between layers ideally from 20 to 100 mm between each. Although double glazing alone is effective, when paired with uPVC frames and their multi-chamber design, you will be able to enjoy a quiet and peaceful home no matter the external goings-on.
Low-Cost Alternative
One of the most appealing benefits of uPVC windows is their low cost, not only to fit but also to maintain. Even fitting a full home with uPVC windows will be considerably more affordable than if you opted for timber, aluminium or composite alternatives.
Similarly, to any home upgrade, costs are likely to vary depending on the style, size, installation and additional features of your windows. Nevertheless, as a whole, uPVC windows will cost you increasingly less without compromising on the quality and durability of the material.
As mentioned previously, uPVC windows require minimal maintenance throughout their lifespan, again, saving you money in the long run. The need for specialist treatments and expert re-painting every few years will be banished and instead replaced with a little elbow grease and home cleaning.
Saves Energy Costs
Many are surprised with the idea that your choice in window material can have an influence on overall energy bills in both cold and warmer weather conditions. Windows are one of the biggest culprits for losing heat in the home. Double glazing alone is thought to reduce your energy bills by around £170; this figure is considerably increased with combined with the use of uPVC.
The combination of double glazing and uPVC traps heat in the home through two ways. An inner pane is designed to reduce the amount of heat that is lost through windows while an outer pane allows the sun to conduct heat through the windows into your home, providing additional heat. As double glazing involves multiple layers of glass, the gaps between successfully trap heat and create a barrier to minimise the amount of energy lost. Through pairing with uPVC, you can achieve the highest level of thermal comfort and dramatically reduce your overall heating costs.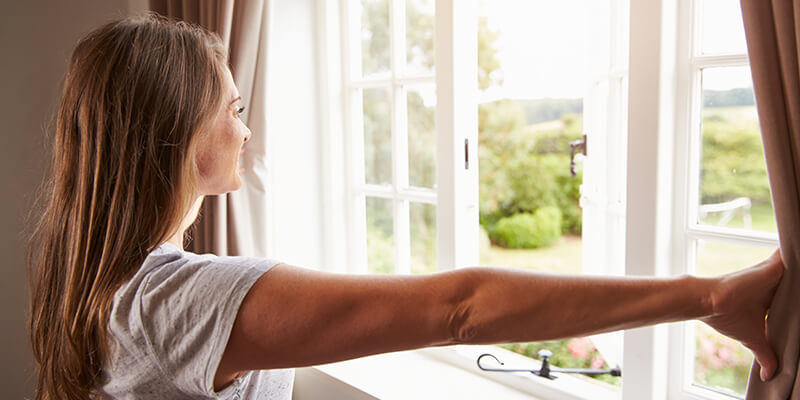 Multiple Styles Available
Along with the rising popularity of uPVC windows comes a wide range of different styles, both modern and traditional, ideal for adding a finishing touch to your premises. uPVC windows allow you to perfectly incorporate traditional designs with modern features, while keeping styles at a low cost.
When considering uPVC windows, there are four popular styles you may want to research:
Bay Window
Sliding Sash Window
Tilt and Turn Window
Flush Fit Window
Bay Window
Bay windows are commonly used to increase the amount of sunlight in the home through a semi-circular structure that extends beyond the main walls. Commonly made an attractive additional to a rural or coastal home, bay windows allow you to enjoy a view of the outside from the comfort of your home.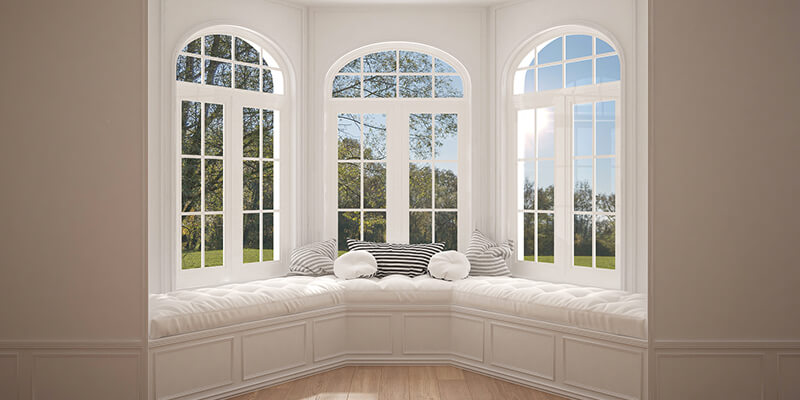 Sliding Sash Windows
Although sliding sash windows, in the past, were limited to simply Victorian or Georgian homes, they are becoming ever growingly popular in more contemporary properties. Made with two separate panes, these windows open through sliding one vertical or horizontal pan behind the other. Sliding sash styles do not open outwards or inwards, which means that they are ideal for properties that have limited outside space.
Tilt and Turn Windows
Tilt and turn windows are practical, functional and secure; they are often seen as the most convenient type of window. Instead of opening outwards away from the home, they open inwards towards the room and then turn sideward. This makes tilt and turn windows easy to clean and allows full ventilation into the home.
Flush Fit Windows
Flush fit windows, also known as casement is the most common type of window in the home and comes in various different colours and sizes. The term 'flush fit' simply means that when closed, the window sits perfectly in line with the frame, making it an entirely flat surface on the exterior of the property.
Transform Your Home Through uPVC Windows
We hope that this article has helped to clarify precisely what uPVC windows are along with their benefits and the different styles available. Here at Danetre Glass, we believe that quality is critical, which is why we only use fully accredited professionals to fit all windows. We also provide all customer with a ten-year guarantee on all of our windows in Daventry and a free quote for all services.