We winge and moan about the wet and cold weather, only to be left sweltering when we're hit with a heatwave. It's a fact, as a nation, we're never happy with the climate! While the sunnier months are definitely something to look forward to, blistering sun day in day out can become a little unbearable at times.
With no air-conditioning to rely on like our American counterparts, after a while, the heat stops being enjoyable and turns us into hot and sweaty puddles. Luckily, there are loads of helpful hacks and tips on how to keep the house cool in the Summer, to ensure that you aren't left feeling uncomfortable during a hot spell.
How To Keep The House Cool In The Summer: A Guide
Seeking shade in our homes is something we all try to do during the hotter months when being outside is just too much to handle. While being inside is much better than standing under the blazing sun, more often than not, it only provides momentary relief. Houses can become really warm during the Summer, so it's essential to keep things as cool as possible, making sure that everyone can go about their daily routine without becoming too hot and bothered. Follow our simple guide and pre-plan, so your house never turns into a sauna during the Summer months.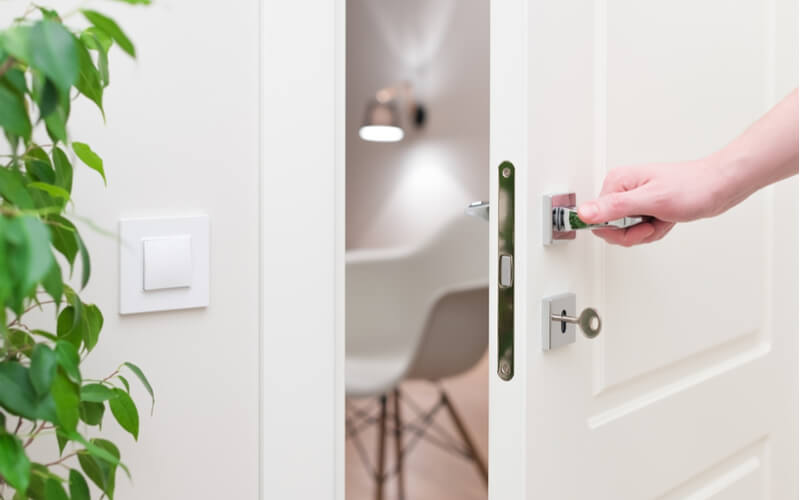 Close Internal Doors
As specialists in fitting doors in Daventry and surrounding areas, we often get asked by clients how to keep houses cool during Summer. We always recommend closing doors to rooms that are not in use, as while this may seem counterintuitive, it ensures that cold air is trapped only in the spaces you need it. Once the sun has gone down, open your internal doors to create good airflow throughout the house and allow any breeze to cool the whole house down.
Get Creative With Water
Drinking water is vital during hot weather in order to stay hydrated and to prevent being hit by conditions such as sun-stroke. Why not buy some cooling face mist to have around the house during the day – this way, whenever you feel your body temperature getting a little too high, you can give your face a quick spritz to cool down. Top tip; keep your face mist in the fridge during the night, so it's lovely and cool for the next day. Take a look at this article from Elle on the best cooling face mists for Summer.
Water can be used in many ways around the home too, in a bid to keep your surroundings, as well as yourself completely cool. Soaking sheets, for example, in water and hanging them in front of open windows can actually help to bring the temperature of a room down. This may sound a little strange, but leaving bowls of water in each room can also act as a natural air conditioner and help to cool hot air, bringing the overall temperature of your house down. Our last water hack is a hot water bottle! While using a one during the Summer sounds crazy, it's important to remember that they can be used for cold water as well as hot, so can be a great asset during hot spells. Simply fill with water, pop in the freezer, and you'll have a ready-made ice pack available throughout the day whenever you may need it!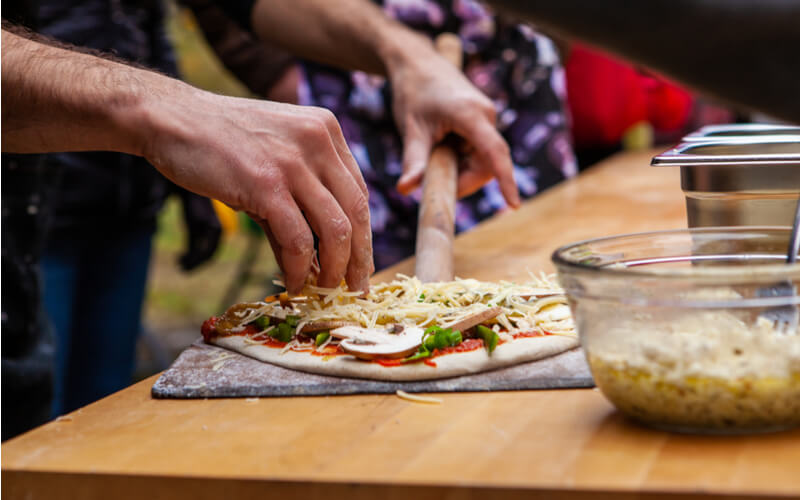 Cook Outside
Make the most of the lovely weather and cook as much as you can outside. Cooking creates a lot of heat throughout the home; through the use of ovens, stoves, grills and microwaves, a huge amount of heat is expelled into the kitchen and continues to permeate around the house. By cooking outside, you'll be preventing any extra heat from being created and making your house hotter than it already is.
Utilise your BBQ and cook your dinner outside, or look at investing in some other outdoor cooking facilities to mix things up a little. Pizza ovens are a great thing to invest in, as they offer an alternative to the usual BBQ food. Take a look at the range from The Pizza Oven Shop for a selection of pizza oven models. Big Fire also have a great range of different outdoor cooking solutions to look at, from fire pits to wok plates!
Set Fans Counter-Clockwise
Did you know that many fans have seasonal settings? By setting your fan to spin counter-clockwise, it will create a wind-chill effect and cool your rooms down much more effectively. When the blades rotate, the hot air will be blown upwards and away from inhabitants, keeping your house nice and cool. If you're looking to install a ceiling fan, take a look at the range from Ledkia, many of which have seasonal settings to ensure your house is kept as cool as possible.
If you don't like the thought of having a ceiling fan, invest in some freestanding fans which will definitely help to keep the heat at bay during hotter months. Real Homes have compiled a list of the best fans for the Summer, ranging in style and affordability.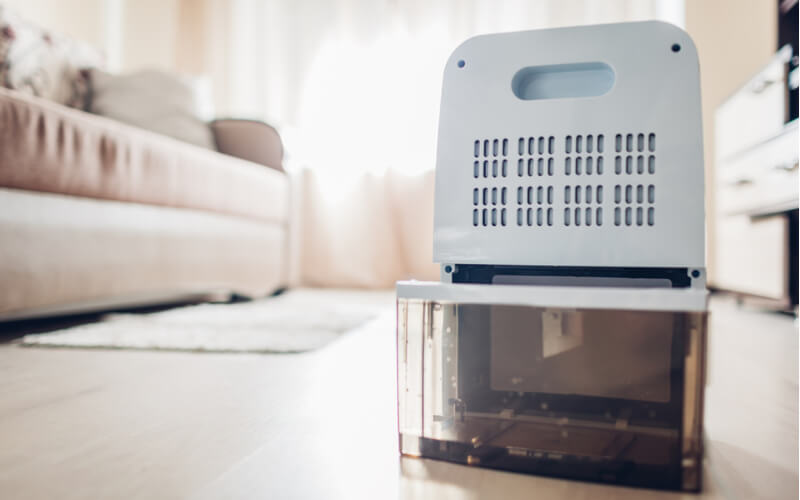 Invest In A Dehumidifier
Dehumidifiers work wonders during hot spells, as they remove humidity and help to counteract the hot air. As well as this, they help to improve the air quality so are particularly useful when placed in bedrooms to help people with asthma get a good night's sleep. As opposed to an air-conditioning unit, a dehumidifier actually removes the moisture and mugginess from the air, helping to keep a room cool. Appliances Direct have a great selection of dehumidifiers at affordable prices to choose from.
Unplug Gadgets
While this may not seem like it would make a lot of difference to the heat in your home, with the number of gadgets and appliances around the home, it's definitely worth doing. We've all felt the Sky box and TV after they've been on for a while – the heat that comes off them is considerable, so by limiting their use during hot weather, you'll be helping to keep your house cool. Not only will this aid in your cooling efforts, but it will also help to reduce your energy bills – who doesn't want that?
Be Smart With Windows
While we generally fit double glazing in Daventry during the winter months, many people don't realise that they actually work wonders during the Summer months too. Double glazing essentially prevents heat from transferring from one side to another, meaning that if it's particularly hot outside, the heat will not be allowed to infiltrate your house. As well as this, double glazing minimises UV damage to furniture and photos, as the rays cannot penetrate the glazing sufficiently.
No matter what windows are fitted throughout your home, there are certain rules to follow to ensure that your house is kept as cool as possible. It is very tempting to open windows as wide as you can as soon as your home feels a little on the warm side; however, this must be avoided to keep things cool. It's a much better idea to keep windows closed to stop hot air from coming in, and cover them with blinds instead. This way, the heat will be kept out, and the sun won't flood through your windows and heat everything in sight. As previously mentioned, once the sun has gone in, open your windows up to allow the cooler air to fill your home and chill things a little.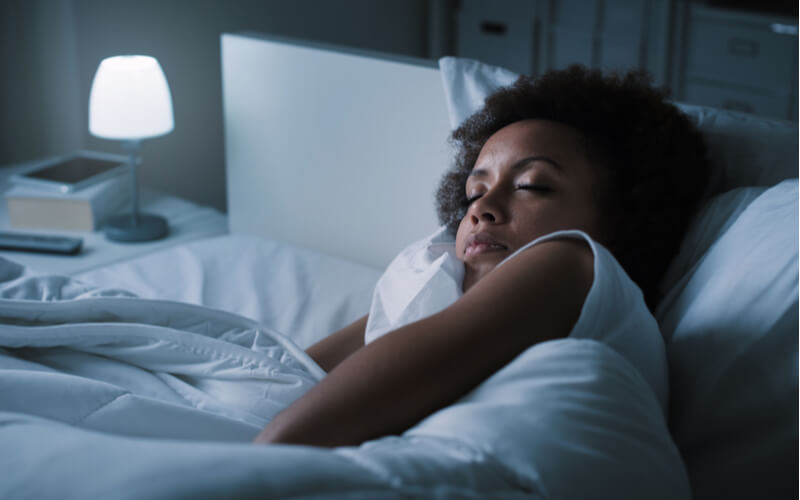 Keeping Cool At Night
While things definitely cool down during the night, it can prove to be somewhat tricky to falling asleep during the Summer months. Luckily, there are a few ways you can combat hotter nights and sleep well. Our first tip is to opt for cotton sheets, as this fabric is known to be cooler than other more synthetic materials. King Of Cotton have an extensive collection of cotton sheets at cost-effective prices, allowing you to stay as cool as a cucumber while you sleep. To make them extra cool during those especially hot nights, spray some water onto the sheets before you get into bed – this will keep the sheets cool and bring your body temperature down in the process.
Are you one of those people that can only sleep on the cold side of the pillow? If so, this one's for you! During Summer, make sure you have some cool flow pillows, or 'Chillows' as they are also known. Specially formulated to enhance air circulation and maintain coolness through the night, these are a necessity during a heatwave for those who find it hard to sleep. Take a look at Cuddle Down and order yours in time for Summer.
Keep Your House Cool This Summer
While the Summer sun is great for BBQ's, paddling pools and topping up those tans, many of us can only handle the heat in small doses, making our houses the perfect place to cool off. Beat the heatwave this year with our top house cooling tips and make sure that everyone in your household stays nice and chilled.
From using water in creative ways, being smart with windows and doors, and cooking outside, there are loads of ways to combat the heat. Keep the hot air out where it belongs, and your home will remain a cold haven for when the sun gets a little too much.