If you have been living in the UK over the past few months, you are sure to have noticed the ever-changing weather conditions. While one day we could be enjoying glorious sunshine, the next we are wrapped up in our waterproofs preparing for a downpour. The adverse weather is just one of the many signs that global warming is continuing to deteriorate. With this in mind, it is now more important than ever to begin implementing positive lifestyle changes to improve your carbon footprint – starting with your home. You would be surprised how even the smallest alterations to your daily routine and mindset towards the planet can contribute towards building a healthy future. With this in mind, to begin your journey, we have devised a full guide on how to make your home more eco-friendly.
A Guide On How To Make Your Home More Eco-Friendly
You can never do too much to save the environment. While, at first, the simple lifestyle changes may feel somewhat tedious and tricky to remember, it won't be long before they become second nature. Those who have already actively strived to become more eco-friendly, while it may not seem immediately noticeable, have had a positive impact on the nation's environment. According to research by Carbon Brief, the CO2 emissions of the UK have already seen a decline by 38% in the last 30 years; this is more than any other major developed country in the world.
So, for some inspiration, why not take a browse through our top seven ideas to begin building a more 'kind to nature' home!
1. Install A Smart Meter
One of the biggest culprits for wasted energy in the home continues to be your central heating system. Central heating uses carbon monoxide which, when in contact with other pollutants, will contribute towards damaging the ozone layer.
It can be easy to begin using your heating when you do not necessarily need it, especially during the colder Winter months. For instance, you do not need to have your heating on overnight while you sleep as your duvet should be enough to keep you warm. It is essential to begin using your central heating only when it is needed through the use of a smart meter. A smart meter is a fantastic resource for enabling you to have full control over your heating. They are programmed to turn on and off your heating at particular times of the day. For example, many opt for scheduling their heating to switch on just before they get home from work. Not only will a smart meter contribute towards lowering your carbon footprint but also your energy bills; therefore, saving you money!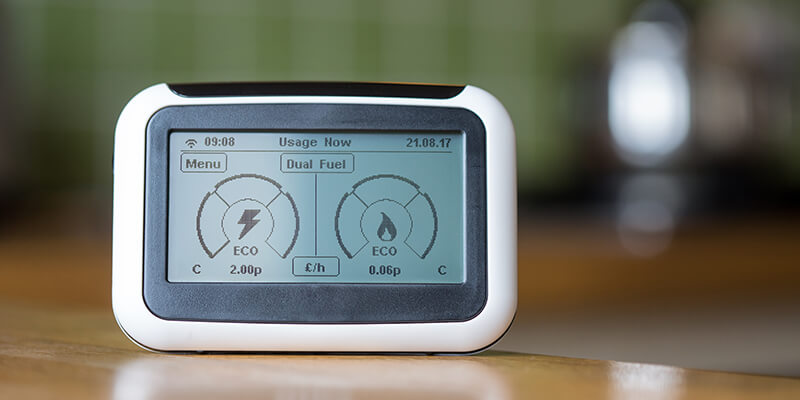 2. Use Natural Cleaning Products
You would be surprised at how many popular shop-brought cleaning products are incredibly harmful to the environment. To maximise their effectiveness, brands fill products with a number of toxic chemicals which, once washed away, contaminate the water supply. The water will then need to be purified several times before it becomes safe to use again.
While there are many brands now offering a vast collection of natural cleaning products, you can achieve just as high results through making your own DIY solutions. Anything from laundry detergent to furniture polish can be created using regular household ingredients. Bicarbonate of soda, white vinegar and lemon juice are all 'must haves' when making your own cleaning products. They can even be given a gorgeous scent through the use of essential oils. For five fantastic homemade cleaning product recipes, take a look at Friends of the Earth!
3. Go Reusable
We are all familiarised with the growing issue of single-use plastic. The government has launched a plan to completely ban the use of plastic straws, cotton-buds and stirrers which could come into effect as early as October 2019. In eye-opening statistics included in the proposition article by GOV.UK, it is thought that each year, 4.7 billion plastic straws, 316 million plastic stirrers and 1.8 billion plastic-stemmed cotton buds are thrown away. With this in mind, its time to start going 'reusable' in your home.
If you are yet to ban any form of single-use plastic in the home, start with the basics, including the following:
For 48 more ideas on how you can contribute towards lowering plastic pollution, take a look at Think Reusable.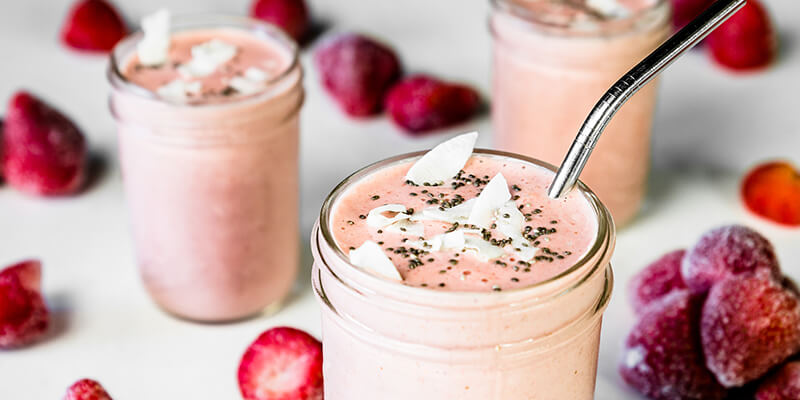 4. Reduce Food Waste
In 2015 alone, a vast 7.3 million tonnes of food was wasted in the UK, as stated in an insightful article by the Sustainable Food Trust. While food waste may not be your first assumption for impacting global warming, its considerably more harmful than you would expect. Not only does food waste produce greenhouse gases during the manufacturing and cooking process, but also when rotting in a landfill site.
Reducing food waste is likely to prove to be one of the trickiest eco-friendly lifestyle change to make, and it'll take a considerable amount of practice. Start by adopting the 'shop smart' approach when food shopping. Be as organised as possible and spend time before setting off rummaging through your fridge, freezer and cupboards to build a list of items you most definitely need. It may mean visiting the shops a little more frequently for smaller shops, but it will avoid good food from passing its expiry date merely because you forgot it was there.
When cooking meals, particularly for a larger family, it can be super easy to over-estimate how much food you need. Instead of throwing away extra food, pop it in a Tupperware box and into the freezer for a later date. Anything from lasagna to bolognese and meatballs can be frozen then reheated. BBC Food Food has put together a super handy article with tips on how to safely freeze food.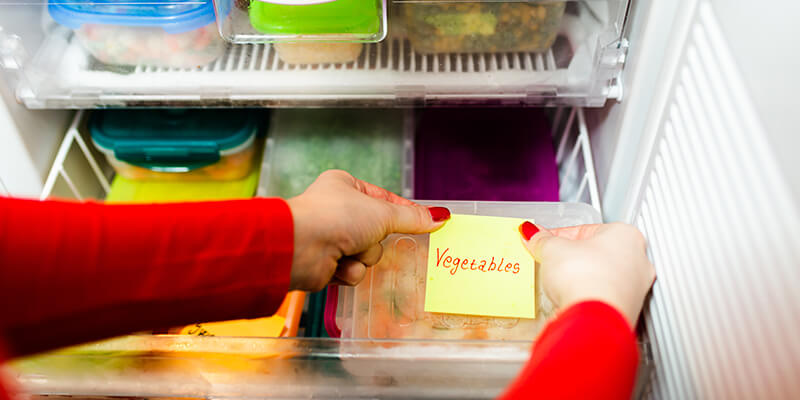 5. Fit LED Light Bulbs
If you're yet to make the transition to LED light bulbs in your home, then it should most definitely be next on your 'to do' list. Incandescent bulbs, the traditional alternative, lose 90% of their energy to heat as opposed to light. Only 10% of energy is utilised to light the room, essentially skyrocketing not only your carbon footprint but also your electricity bills.
LED lightbulbs, on the other hand, use only 10% of the energy that an incandescent bulb does. For example, a 5-watt LED bulb is capable of emitting the same amount of light that a 50-watt incandescent bulb would. Thanks to the minuscule percentage of power required, the incredibly eco-friendly LED bulb will last up to twenty times longer. To put this into perspective, in the time that you would need 15 incandescent bulbs, you'll only need one LED. Once your LED bulb does reach the end of its life, it can be safely disposed of at your local recycling centre.
6. Invest In Double Glazing
Having years of experience fitting double glazing in Daventry, we are more than familiar with the fantastic, environmentally friendly benefits that the glass-type brings. If your home is still fitted with only single pane windows, you may be losing up to 20% of your home's heat due to its poor insulation – according to uSwitch.
Double glazing boasts excellent energy efficient properties, including the ability to minimise heat loss and reduce draughts. As it is made using two, thick layers of glass, double glazing forms an effective shield against both the hot and cold weather outside. Any unwanted air is trapped between the two panes of glass, successfully insulating your home. They are also able to reduce noise pollution, condensation and energy bills successfully.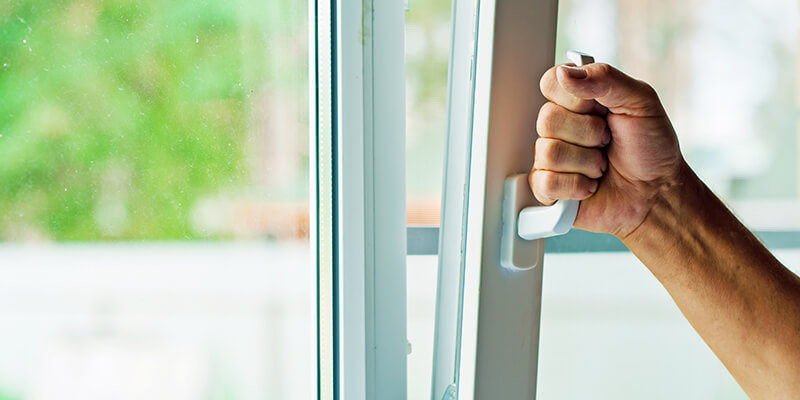 7. Save Water
Saving water in the home is considerably easier than many anticipate. In fact, it is the most achievable lifestyle change that you can make in our guide. It merely requires each family member to be more aware of their actions, remembering to do anything from turning off taps while brushing their teeth to finally fixing that frustrating dripping tap.
Drinking water is one of the biggest culprits for wasted water. We are all guilty of leaving the tap to run for a few seconds to wait for it to turn cold before filling a glass or bottle. To solve this issue, simply fill a sealable water jug with water straight from the tap and put it in the fridge to cool. This way, the water can go straight into the jug without having to wait for it to get to the ideal temperature. Get into the routine of refilling the jug each time it gets low and encourages everyone in the house to do the same. Lakeland stock a slimline water and drinks jug that slots perfectly into the fridge door.
Another easy way to save water is to replace your showerhead. There are tonnes 'eco' showerheads available varying in style to suit every bathroom. As mentioned on the Energy Saving Trust website, opting to invest in a water-efficient showerhead can save you a total of £70 on your gas bills and £115 on water bills a year – how can you possibly turn down this idea?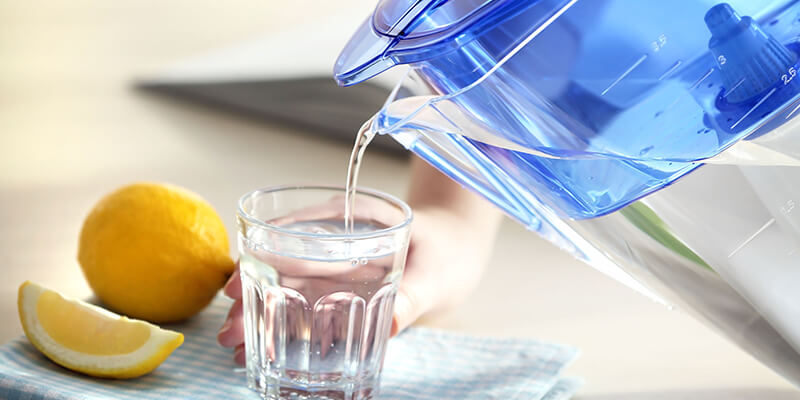 Make Eco-Friendly Lifestyle Changes!
Opting to make even the smallest of household updates can dramatically contribute towards lowering your carbon footprint. In return, you will be awarded a whole host of savings on energy bills. Take each idea one at a time and don't try to overwhelm yourself with tonnes of new lifestyle changes. You will quickly begin to forget and fall back into your same routine.
We hope that you loved our guide to making your home eco-friendly, if so, why not share on social media?