Planning an upcoming home renovation is an incredibly exciting thought, yet can be somewhat daunting. Construction work on your home can often be expensive, and without meticulous planning, the worry of busting the budget will remain at the back of your mind. You will always come across new ideas and finishing touches that feel like a necessity but will begin to form a snowball effect in terms of over-spending.
While being cautious of exceeding your budget is important, it most definitely doesn't have to dampen your renovation experience. There are a plethora of handy tips and tricks that will allow you to bring your vision to life without spending a fortune. To give you a head start, we have devised a comprehensive guide on how to save money on renovations.
A Guide On How To Save Money On Home Renovations
Whether you are hoping to add character to a new home or feel as if your current property needs a little updating, renovations can completely transform the way your house looks and feels. It is guaranteed to increase the enjoyment you get out of your property, leaving you feeling eager to show off the results to friends and family.
When hoping to take a money-saving approach to renovations, it is vital to plan ahead. The earlier that you put a fixed schedule into place, the more likely you are to stick to your budget and remain organised. It means that you can enjoy watching the transformation unfold without the constant worry of running out of money and disruption to daily life.
Research, Budget and Plan
The more decisions you make during the initial stages, the less you will have to worry about later on down the line. It will help your project to run smoothly, allowing you to feel fully prepared to tackle any situation that may arise.
Before beginning the planning process, your first decision will be how you will allocate your budget to cover each expense. Setting a strict budget means that you have a template to stick to and will not run into any money-related problems. Brainstorm a list of everything required to complete your renovation from materials and furniture to labour costs, place these in order of priority. Those of the highest priority are likely to need the most significant percentage of your budget. Don't forget to set aside a contingency budget; this is a small percentage of your budget that will be set to one side to use in the event of an emergency. It means you will always stick to your plan, regardless of any issues that may arise.
If you are completing your first renovation, then you are likely to need a little research to allocate your budget. Figure out the furniture, fixtures and materials that you need, along with the style you like, then shop around online for inspiration. Try to track down the average price of expenses, then use this as an estimation to make a realistic budget plan. Remember, it is always better to over-estimate and have money left over than to under-estimate.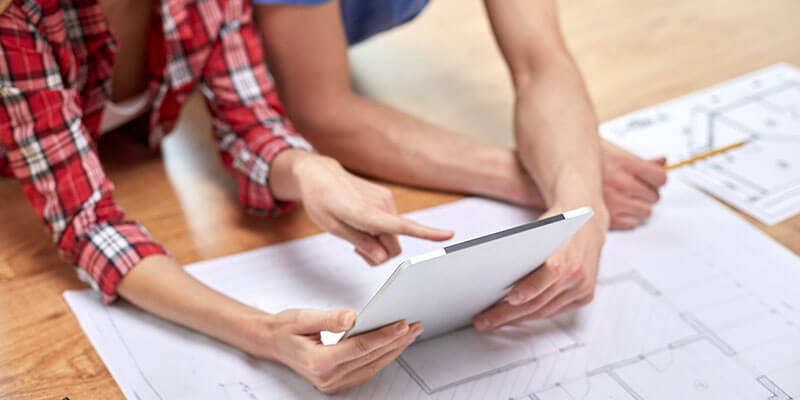 Take Your Time
When it comes to planning a renovation, the more time you have to play around with, the better your results will be. Do not rush into renovations the moment that you find yourself with enough money to cover expenses. Waiting around just that few extra months, so you are over your target, will put you in a comfortable position money-wise after renovations.
Not only is taking your time vital to ensure that you have enough money but also, so you do not regret any decisions. Attempting to make design choices on the spot will not give you enough time to weigh up options, meaning you are unlikely to go with the most effective choice.
Along with taking the time to plan, also comes taking your time to renovate. Ensuring that every step is completed to the highest standard from the beginning will avoid expensive repair jobs in the future. Do not move onto your next task until the previous step is fully complete.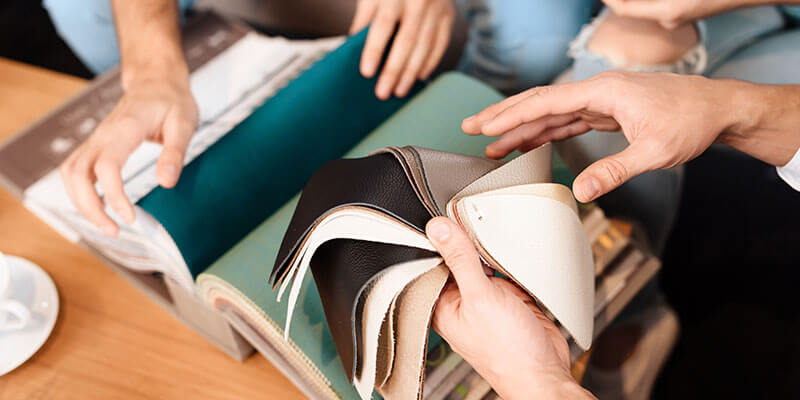 Obtain Different Quotes
If you are planning a large-scale renovation such as an extension, new kitchen/bathroom or conversion, then you will need to enlist the help of professional tradespeople.
When on the quest to keep prices low, you will most definitely benefit from obtaining various quotes from different construction companies. Quotations can vary widely based on several factors such as experience, which means that you want to compare options before signing any contracts. Always ensure that you are fully aware of what is included in quotations and that there are no hidden fees. Real Homes has a great guide on how to compare quotes from tradespeople for more information.
Avoid Changing The Layout
As soon as you begin to move large fixtures that require changes in plumbing and electrical components, your renovation cost will immediately start to increase. For example, in the kitchen, moving the sink will require the water system to be altered. Due to this, not only will you have to allocate a percentage of your budget for new fittings and materials, but also labour costs and pipework.
With this in mind, if your current layout is practical, then stick to what you already have and instead, opt for replacing furniture. The money you would have saved on labour and extra materials can be used to add quirky finishing touches to your room.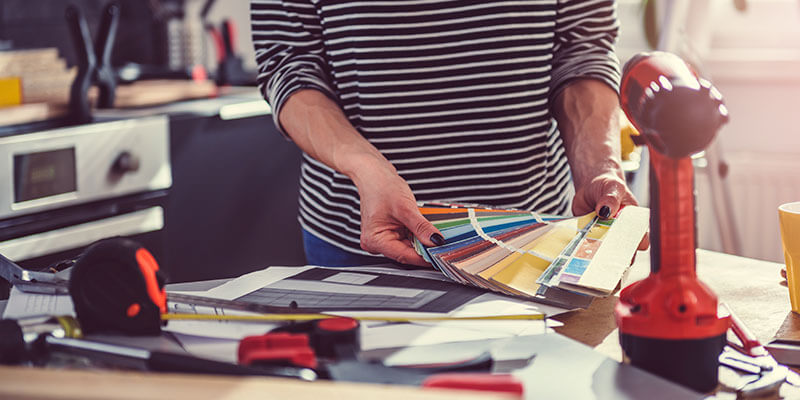 Experiment With DIY
The most effective way to save money is to utilise your creativity and experiment with DIY methods. While there is nothing wrong with hiring a professional for more technical tasks, many jobs can be done with a little help from your most creative loved ones. Below is a list of the easiest DIY tasks that you can trial: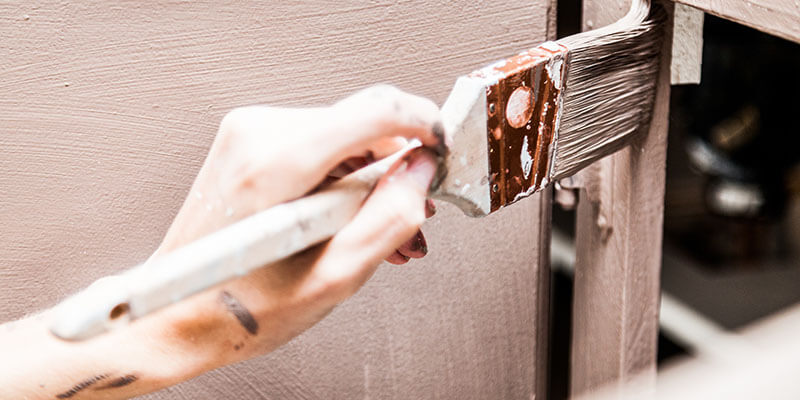 Shop Smart
Shopping smart comes in various different forms and is all about adapting your habits to save money. The first way to shop smart is to schedule your most significant purchases around seasonal sales. Whether you opt for pre-purchasing ahead of your renovation or pushing back your completion date to coincide with sales, it is a great way to get quality products at a lower price. You will just have to be a little more patient and try not to be tempted by impulse buys. Some of the best times to find bargains in the sale are Black Friday and Boxing Day.
Another great way to shop smart is to balance low and high-end products. There is nothing wrong with splashing out on the marble countertops that you have always dreamed of, but balance this with more cost-effective dinnerware and cutlery.
When decorating your home, particular items will require a higher budget as high quality is vital. For example, spending more on a mattress will most definitely be worth the money as it will be used daily for years to come. As specialists in double glazing in Daventry, we also recommend paying for quality when replacing windows and doors. Windows and doors need to be functional, secure, durable and able to insulate. You will only achieve this with a slightly higher budget.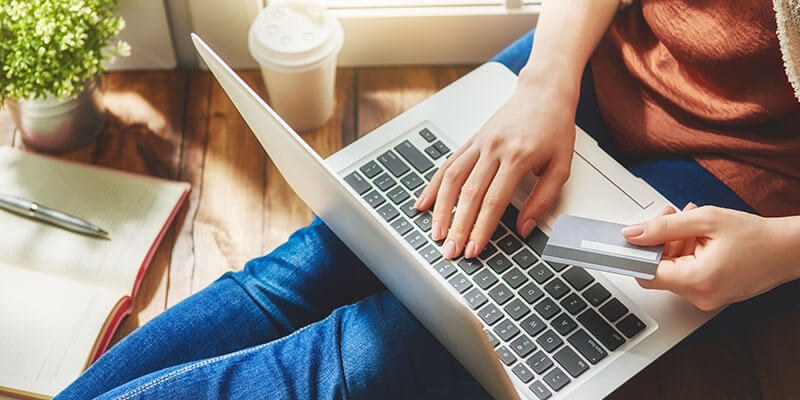 Sell Old Items
Although our article is based on how to save money, we couldn't miss out a super easy way to make extra cash. If you are replacing various fixtures and pieces of furniture, then why not consider selling them? Any items that are still in perfect working condition without any damage can be sold online. People are always looking for cheap furnishings, especially those that recycle materials or upcycle furniture. Gumtree, Preloved and Facebook Marketplace are just some of the many online buying and selling sites.
If you have any other items which are beyond repair and are not eligible for a second life, then make sure that they are recycled. The Recycle Now website is an incredibly handy resource for searching where your local disposal site is for a number of different materials. All you'll need to do is search the item you no longer need, and it will provide tonnes of information on what to do next.
The Ultimate Money-Saving Renovation Guide
Our last tip on how to save money on home renovations is always to stay organised. There will be moments when you feel as if you will have a million and one things to handle, but taking time to make a schedule will always work towards your advantage. Always ensure that you refer back to your budget plan after each stage is complete to ensure that you are on track. Note down any additional expenses, along with the final paid cost of all items.
We hope that our money-saving guide has been helpful, if so, why not share with your fellow renovators on social media?