Working out in a public gym can be daunting, and many people find that the thought of working out in front of strangers off-putting. All of the negative elements of public gyms are eliminated when you decide to have one in your own home. There are several benefits to building a home gym, and there are many ways you can utilise natural lighting to your advantage. Here is a small guide to building the perfect home gym to give you some workout motivation.
Building A Home Gym: A Danetre Glass Guide
When you take a trip to the gym, you get sucked into the hustle and bustle of gym-goers that are often there merely to show off; this can make you feel uncomfortable, and you can lose your get up and go when it comes to exercising. Instead of wasting excessive amounts of money on a monthly gym membership, why not put your money to good use and create your own gym? Although it can cost you a large sum of money to first install your home gym, it can save you a considerable amount of money in the long run. So, if you fancy lifting those weights in the comfort of your own home, here is how you can achieve the perfect home gym.
Budget
Whenever you do something to your home, it is wise to think about the budget that you have; this will determine what you can do to your new gym space. It might surprise you, but you don't actually have to spend an excessive amount of money to build a home gym; all you will need is a large space, for example, the garage, and a few adjustments to the room in terms of design and layout.
Before you think about your budget, you need to start by thinking about what you would like to put into your gym to know how much work you will have to do to the room. In some cases, all it takes is a little paint and some equipment to achieve your desired outcome, so figuring out what you want will help you start to plan for a budget. There are several great apps that can help you budget for any project around the home; you can find one that suits you on The Balance, where they list the eight best budgeting apps.
Depending on the use of your new gym, you may have to have a larger budget as either the equipment of the room renovation will be slightly more expensive. For example, if you would like your gym to be predominantly cardio equipment such as treadmills and cross trainers, then you will have to contract in an electrician so that there are enough plug sockets. Furthermore, if your room does not have good ventilation or natural lighting, then you may have to pay for new windows to be fitted to ensure that your workout environment is a healthy and welcoming place. All of this will have to be factored into your budget, so it is important to make sure that you won't find yourself in a financial situation halfway through the project.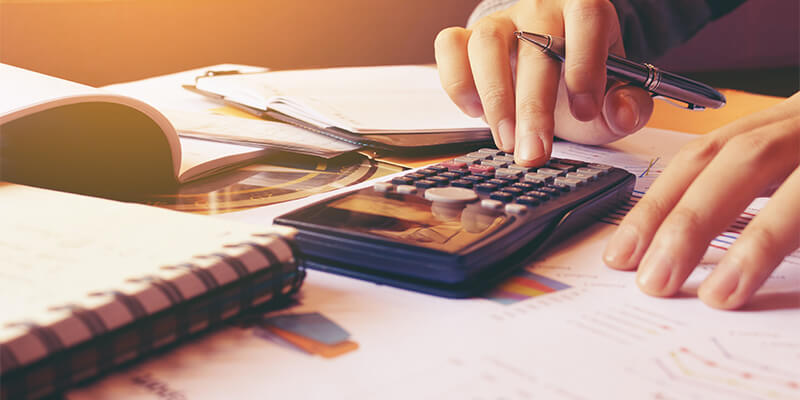 Space
As you can imagine, having a gym in your home will require a fair amount of space, regardless of whether it is predominantly weights or cardio equipment. For this reason, it is important to make sure that you either already have a location or are thinking about creating one that will be big enough to make working out comfortable. Exercise.co.uk has a helpful guide on how to create a home gym when you have a small space, so if you only have a little room to work with, this doesn't mean you can't have your very own gym.
The best way to go about knowing if your room can fit all of your gym equipment is to measure every piece of equipment (or take the measurements from the website you are buying them from) and lay masking tape on the floor where you plan to put them. This will give you a good idea of how much space you have in between each piece of equipment to ensure that it is easy to manoeuvre around them. You can also play around with the design of the room until you find a layout that works for you and all of your gym gear.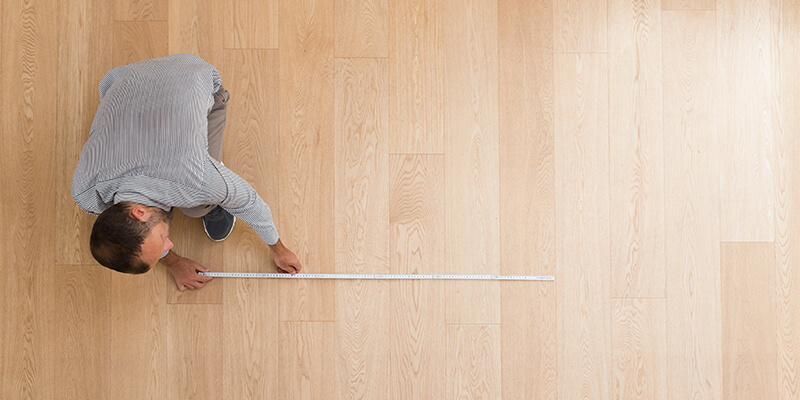 Bi-Folding Doors
When you are working out in your home gym, you want to make sure that you can access natural lighting as well as fresh air. You can easily achieve this by installing bi-folding doors in a colour of your choosing. Bi-folding doors are essentially a row of windows that can be folded back so you can access the outdoors. Danetre Glass specialists in bi-folding doors, and can offer you a range of colours and bespoke services to ensure that your gym looks elegantly stylish.
You want to make sure that your gym is not a depressing location and the room does not feel completely disconnected from the rest of the house. To maximise space and make a small room feel larger, you can add bi-folding doors to bring the outside in. Even if you choose to keep the doors closed during the winter, it gives you a lovely setting to look onto and makes the room feel bright through natural light. Furthermore claims that natural light can optimise your workout as it boosts your mood by sending positive signals to your brain. The health benefits that come alongside natural lighting is just one reason why bi-folding doors are a good investment when creating a workout space.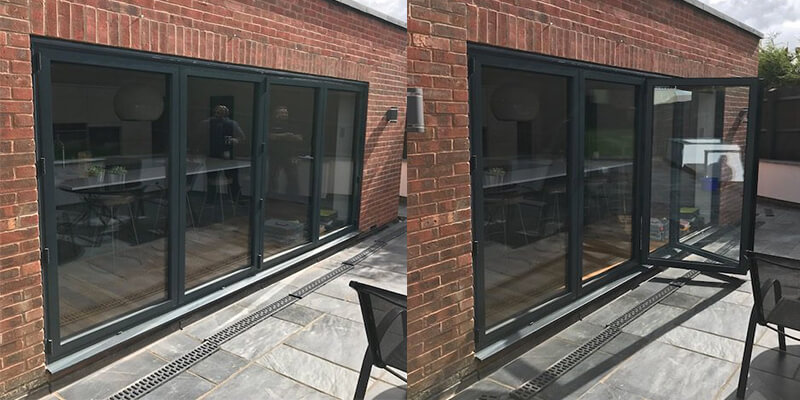 Windows
Keeping in tune with the idea that natural light can aid you in your workout, it is vital that you have windows in the room. Without windows, your gym can feel dark, gloomy and unappealing. If you want to encourage yourself to get up and work out, a dark and dull room is most definitely not going to help.
There are several benefits to having windows in your gym, one being the access to natural light as discussed previously, as well as acting as a ventilation point. Ventilation in a gym is extremely important as it can help to prevent damage to your home as well as make your property feel healthier. Fresh air is particularly important in a home gym as the heat that you create through working out can cause condensation. This condensation is extremely damaging to your home and can also cause health and well-being problems over time.
Whether you would like to have windows that match the rest of your property or would like something a little different, there are a variety of different colours, designs and materials that you can select. From uPVC to Aluminuim in black or Chartwell green and designed as a tilt and turn or sliding slash, there are a whole host of choices. If you would like to know more about the wide range of services and designs for windows in Daventry or the surrounding areas, feel free to contact our team today.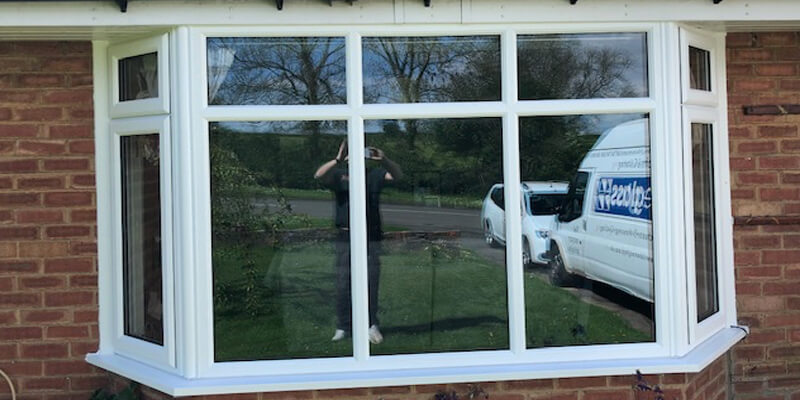 Mirrors
A gym wouldn't be complete without a row of mirrors so you can check yourself out after a hard workout to see whether your muscles have grown. Once you have designed the rest of your gym, be sure to include a set of mirrors as a final touch. By incorporating mirrors into your gym, you can make the room feel more spacious as the light reflects off the mirrors. There are a variety of different benefits for including a mirror into your gym, and in our opinion, the more mirrors you have, the better the benefit!
You can choose from a range of bespoke mirrors in Oxford and the surrounding areas to include in your home gym. The edges of your mirror are perfectly polished and can be cut to fit your wall perfectly in size and style. Due to the bespoke element of our mirrors, they can be installed and fitted in any room with any awkward design. A nice touch to your home gym is to add a little quote at the top of your mirror, this will keep you motivated and can add a nice decor touch to the room. You can find some motivating workout quotes on Quote Ambition for the best inspirational message.
If you would like to know more about our bespoke mirrors in Brackley or the surrounding areas, please don't hesitate to contact the team and let us know what project you have in mind.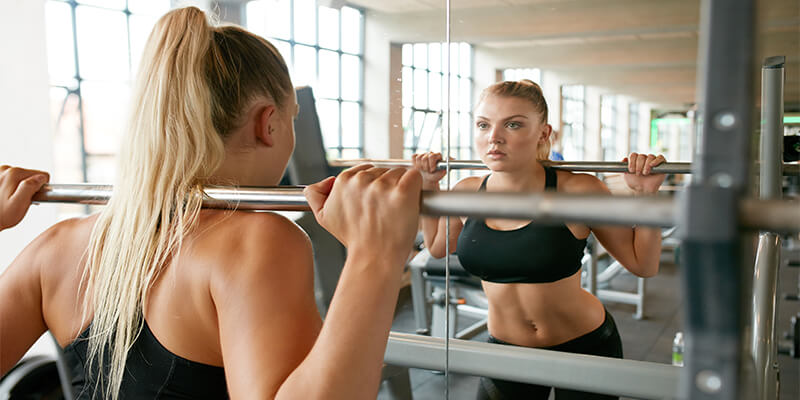 Music
Workout music is important to get you into the mood and into a rhythm, so making sure that you have speakers dotted around the room ensures that you can maximise your workout experience. You can either choose to have a portable speaker that you can take in and out of the home gym, or you can have a fixed surround sound speaker. When it comes to a home gym, we would advise clients to have a fixed speaker, the reason for this is because it makes it easier for you to pop music on and start your workout, whereas you can sometimes forget your portable speaker. Furthermore, you can get a better sound with a fixed speaker, meaning that you can completely block out the outside world and focus of your gym session.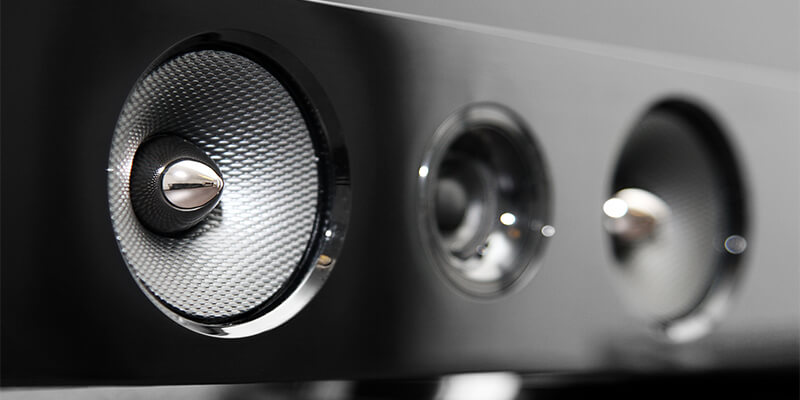 Create Your Customised Home Gym
The great thing about home gyms is that you can put in all of the equipment that you use the most and work out in private. Having a gym in the comfort of your own home can motivate you to work out more often, but only if you make sure that everything inside it accommodates you. Having natural lighting and mirrors in your gym will make a big difference to the feeling of the room as well as the brightness. To help you design and plan a home gym that suits your requirements, talk to our team about the range of windows and services to help you build your perfect home gym.