If you're planning to sell your home in the future, then it always pays – quite literally – to know ways in which you can increase the value of your property. There are an abundance of proven methods to making your home more attractive to potential buyers, allowing you to up your asking price just that extra few thousand. To give you some inspiration on where to begin, we have answered the question "how much do renovations increase home value?" by devising six top tips on how to add value to your home.
How Much Do Renovations Increase Home Value? Top Tips & Tricks
Whether you have put aside a large budget to enhance living space or merely want to give your home a new lease of life, there are a whole host of value-adding renovations, ranging from both ends of the price scale. Some may take months of planning and preparation, whereas others can be completed on your next day off work or easily be arranged through reputable companies. For example, installling composite doors in Daventry can easily be arranged with the Danetre Glass team and installed as soon as possible for you to enjoy. So, without further ado, let's delve deeper into our top tips: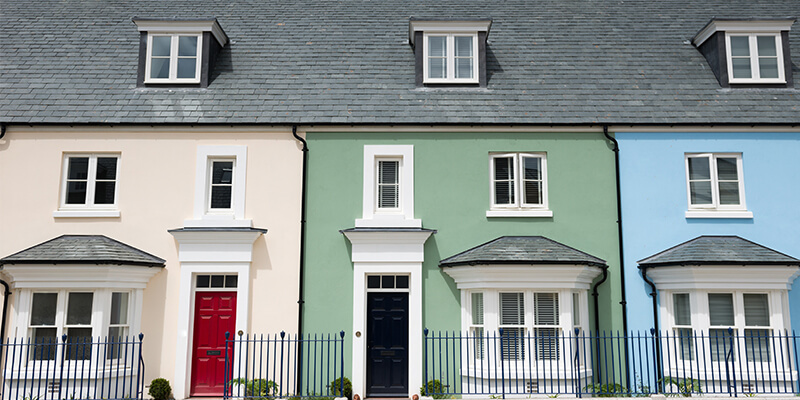 Along with improving curb appeal, another way to create a positive first impression is through replacing any old windows and doors. With age, windows and doors begin to deteriorate due to not only constant use, but also continuous exposure to adverse weather conditions. It is thought that replacing windows alone, if equipped with double-glazing, can add up to 10% to the value of your property.
When searching for new windows and doors, it's vital to ensure that your shortlisted styles complement the aesthetics of your home. For instance, if you live in a new-build, then you would be best suited to more contemporary windows and doors such as those made from uPVC. uPVC windows and doors are available in a plethora of different styles and colours, which means you will be able to track down an option that will incorporate a modern twist to your new addition.
If you're searching for reputable installers of windows in Daventry, then do not hesitate to contact Danetre Glass. As specialists in the design and installation of a variety of products, our team promise premium quality from every project. We will spend time getting to know your requirements and property specifications to devise a plan that maximises results.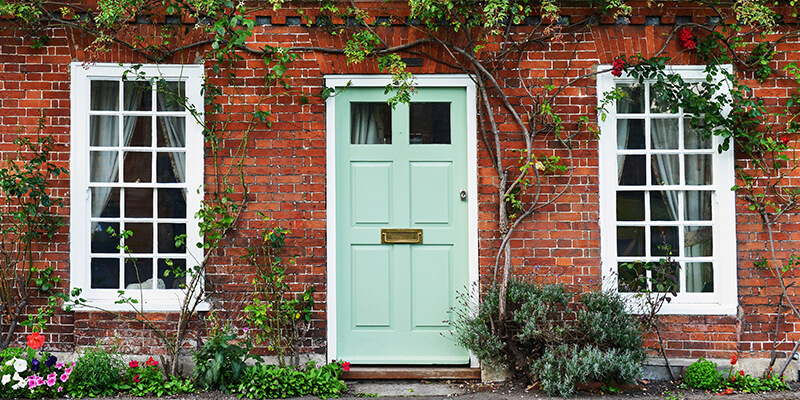 First impressions always count, so it's imperative to ensure that the exterior of your home positively reflects what's hidden inside. Particularly if you plan to advertise your property online, the first photos that will grab the interest of potential buyers are those taken of the outside of your home. In addition to online, another vital form of advertising is 'For Sale' signs, which again, are placed outside of your property. You never know who may walk past your home, spot the sign and book a viewing, so improving curb appeal should always be high in your priority list when planning to sell up.
So what is curb appeal? In estate agent language, it's the attractiveness of not only your property but also its surroundings when viewed from your street. There are a whole host of ways that can work on improving your curb appeal, including the following:
The three suggestions mentioned above are just some of the many ways that you can improve curb appeal. For more ideas, head over to Moving.com.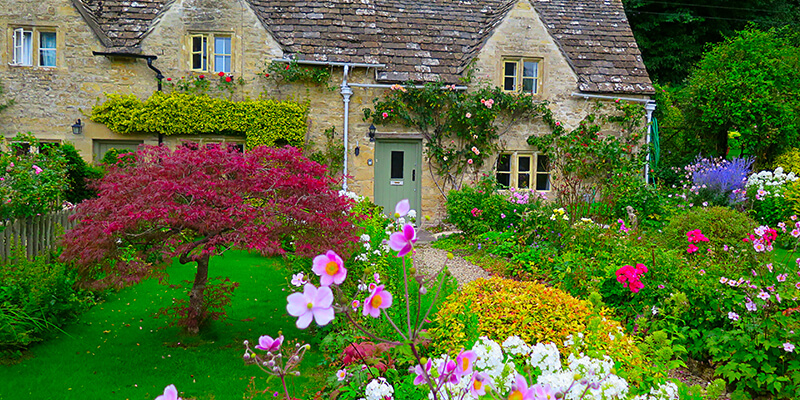 While it may seem like a costly investment, opting to convert your loft into living space is thought to increase property value by as much as 15%. To put this into money-talk, based on the average house price in the UK of £230,000, this could be as much as an additional £34,500. With the starting price of a loft conversion beginning at around £15,000, that's more than double your return on investment!
The beauty of a loft conversion is that, unlike an extension, you do not need to sacrifice a single percentage of your floorplan to provide you with another, fully-functional room. You will merely be making better use of a space that would otherwise be used to store clutter. It is entirely your choice whether you stick to only transforming the loft space you have or slightly extend to accommodate, for example, an en-suite or dressing room. Another benefit of a loft conversion is that, in many cases, planning permission is not required. If you stick to the permitted development rights, meaning that you opt for a conversion which does not exceed 50m3, then you will not need to worry about applying for permission.
An incredibly insightful guide including absolutely everything you need to know about loft conversions, can be found on Homebuilding & Renovations. you can also find an extensive range of loft conversion ideas by taking a look at Real Homes article.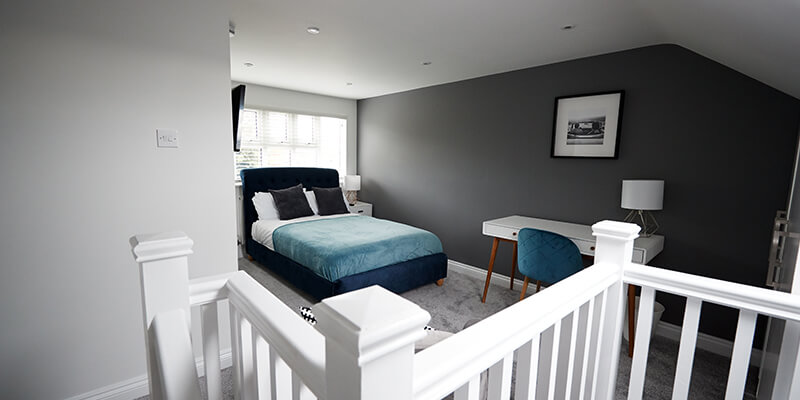 Based on research by MoneySupermarket, improving the efficiency of your home has now become an effective way to boost property value. With the ever-growing issue of global warming, it has now become more important than ever to strive for a more environmentally friendly approach to energy usage. It has been concluded that properties with an Energy Performance Certificate rating of A or B can enjoy an increase in value by up to 14%. Even achieving the lowest grade of efficiency rating, which is an F, can add an extra 6% to the value of your home.
When hoping to improve the efficiency of your home, you most definitely won't be short for ideas on where to begin. There are hundreds of proven ways to become more eco-friendly, the most popular being:
More top tips on how to improve the efficiency of your home can be found on the Energy Saving Trust website.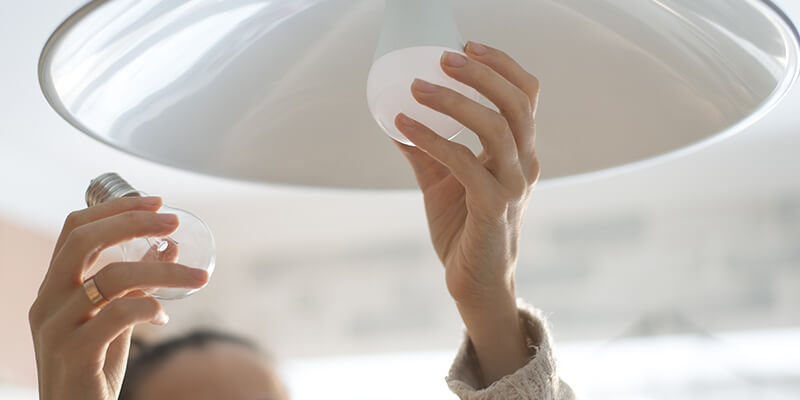 No one wants to move into a home that is filled with expensive repair fees. With this in mind, if you plan to put your home up for sale in the future, then it is highly recommended to fix any structural or underlying problems that may impact the safety of the property. Allowing these issues to worsen or failing to resolve them before selling up will dramatically reduce the value of your home. Potential buyers are likely to either turn down your property or try to negotiate a lower price if they spot structural problems. Some common examples of severe defects are: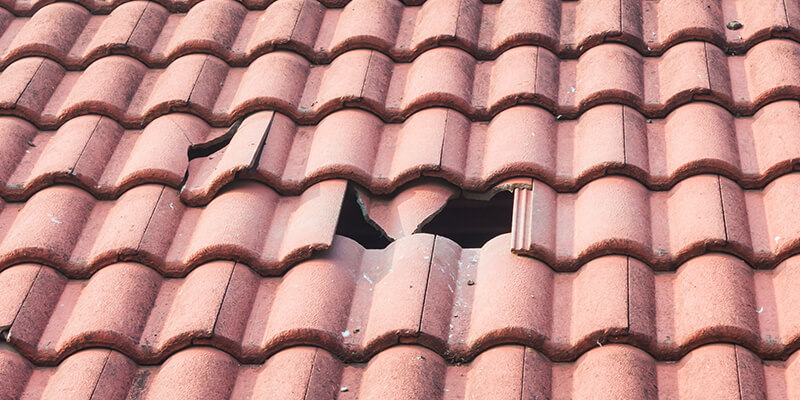 The bathroom is one of the most regularly-used rooms in the house, yet is often neglected in terms of style upgrades. So, if your bathroom is looking a little dated or worse for wear, why not consider giving the space a well-needed transformation? And even better, your hard work will be rewarded with an additional 5% added to the value of your property!
When shortlisting bathroom upgrade options, it is entirely your choice to which extent you opt to redecorate – your budget will very much influence this. If you have a higher budget, then investing a new bathroom suite would be the most effective route, allowing you to reconfigure your layout to make the space just that little more functional. We suggest going for a more neutral suite design as this will create a blank canvas for potential buyers to envision making their own. We love the range of contemporary bathroom ideas on Elle Decor.
Those who are more limited in terms of budget, on the other hand, can keep the existing layout but refresh the interior design. Replacing your shower enclosure, sanitaryware and even accessories can make a massive difference to the overall appearance of your bathroom. A great way to add depth to your space, creating the illusion of a larger bathroom is through incorporating mirrors. Mirrors reflect both natural and artificial light, creating a bright and airy atmosphere. As experts in the design of bespoke mirrors, we are always more than happy to help you track down an option to perfectly complement your bathroom aesthetics.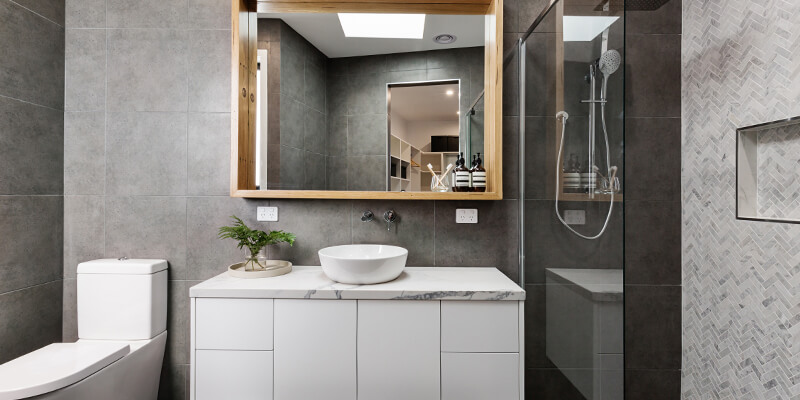 Renovations That Pay Off
In making even the smallest of home upgrades on a limited budget, you can successfully increase the value of your property. When shortlisting ideas, always envision yourself in the shoes of potential buyers. From an outsiders point of view, how attractive is your home? Is it worth your asking price? Is it filled with potential to create a truly unique space? Through spending time assessing your home with a fresh pair of eyes, you can spot ways in which your property can be improved, giving you a starting point for renovations.
The Danetre Glass team have a host of services and products that can help you to enhance your property, from shower screens to various different windows in Daventry and the surrounding areas. There are endless amounts of ways the team can help you improve your kerb appeal!