Whether you have recently moved into a new home or are hoping to renovate your existing property, replacing the windows is an excellent way to improve both interior and exterior aesthetics. As windows play such a vital role in the appearance of your home, it is essential to spend time determining the right combination of style, material and glazing for your property. Having specialised in windows in Daventry and the surrounding areas for many years, we understand that with the wealth of options available, deciding what type of windows in best can be somewhat daunting. How can you ensure that you choose windows that not only look appealing but will also remain in good condition for many years to come?
How To Choose What Type Of Window Is Best
Determining which window type is best suited to your property will take a considerable amount of research and planning. However, if chosen correctly, can provide complete reliability, longevity and durability for more than 30 years into the future, while completely transforming the appearance of your home. It is for this reason that there will be several factors that you will need to consider before going ahead with your project. Using our extensive industry knowledge, we have put together all of the information that you will need to answer the following questions: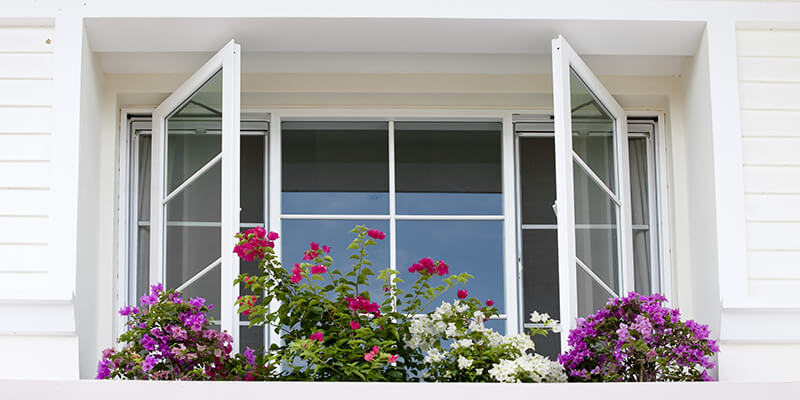 First and foremost, it is essential to consider why you have chosen to replace your windows. This will stay at the forefront of your search for the perfect combination of style, material and glazing, ensuring that the final product fits with all of your requirements. Some of the most common reasons why homeowners opt for replacing their windows are:
Visible Damage
Of course, if your windows are visibly damaged, then you will need to schedule a replacement. Although at first, the biggest issue with damaged windows is that they impact the appearance of your property, if left unresolved, they can begin to cause more significant problems. This includes issues such as rotting, warping and leaks, which will then make it tricky to open and close windows without using considerable force.
Lack Of Security
It is vital to feel safe within your home and have the peace of mind that both your family and possessions are protected. However, according to an article by Reader's Digest, 23% of burglars enter the home through first floor windows, meaning that if they are not entirely secure, you are putting your home at risk.
In opting for replacing your windows with modernised alternatives, you can be reassured that not only will glazing be toughened, but frames will make it impossible to prize open. If security is a particular worry, then you can opt for incorporating additional security solutions during your installation.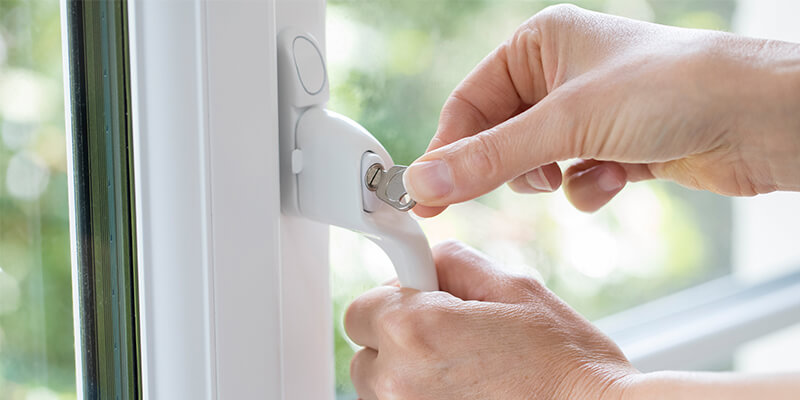 Noise Disturbances
Have you noticed that you can hear almost every outdoor noise, whether this may be cars or passersby? Well, you may be surprised to know that the reason behind your constant noise disturbances could be as simple as the wrong windows. If your home is still fitted with single glazed windows, then you will be able to significantly improve your sound insulation by upgrading to double glazing. This is because double glazing is designed with two panes of glass, separated by a layer of argon gas, which prevents noise from being able to travel with ease. More information on this topic can be found on Safe Style UK.
Poor Efficiency
As a nation, we are all actively encouraged to boost our efficiency, helping towards lowering our carbon footprint. If environmental factors play a huge role in your home renovations, then you would be pleased to know that replacing windows will make your property more energy-efficient. Particularly if you opt for windows with a high energy efficiency rating, you will not only be able to lower your energy bills but heat loss. Find out more about how you can make your home more eco-friendly in our previous article.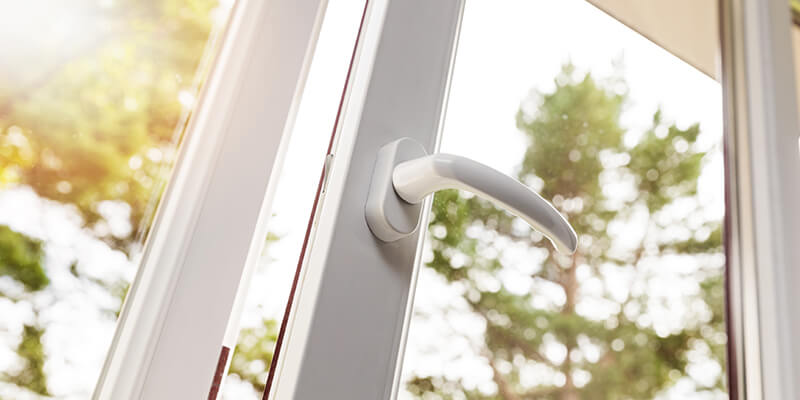 Once you have determined which qualities are must-haves in your new windows, you can now move onto researching the wealth of styles available. For this step, it is essential to keep the type of property you have in mind, as well as personal preferences. Together, these will help you to choose a style that you will love for many years to come.
When narrowing down window styles, do not forget to consider the size of your window opening as should you choose a larger window type, you will have to factor additional construction work into your installation. For example, if you want to replace a standard frame with a bay window, you will need to re-structure the wall. Take a look at This Old House for details on how to measure a window opening.
Although there are several different types of window styles, all fall into one of two categories; traditional or modern. Understanding the difference in these will aid your decision. So, let's take a closer look at each:
Traditional Window Styles
If you are lucky enough to own a more traditional-style home, such as a cottage or a period property, then it is vital to choose windows that encapsulate the historic charm. Although there is no reason why you cannot opt for a more contemporary frame, we would always recommend sticking with those that complement the antique aesthetic of your property. These can still be integrated with modern features such as enhanced security, robust materials and toughened glass, allowing you to enjoy the best of both worlds. Our favourite traditional window styles include the following: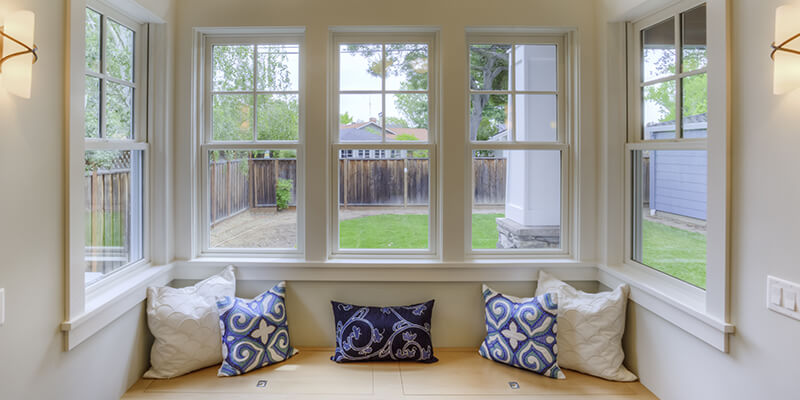 Modern Window Styles
For those with a modern style home, there will be far more options as almost all windows can match your aesthetic. In most new-build homes, windows play a key role in the design, featuring large-scale glazing for bright and airy rooms. There is also a vast range of frames colours available from standard black and white options to more vibrant shades such as red and blue; all of which make for the perfect addition to your home. When replacing windows on a newer property, we suggest considering the following: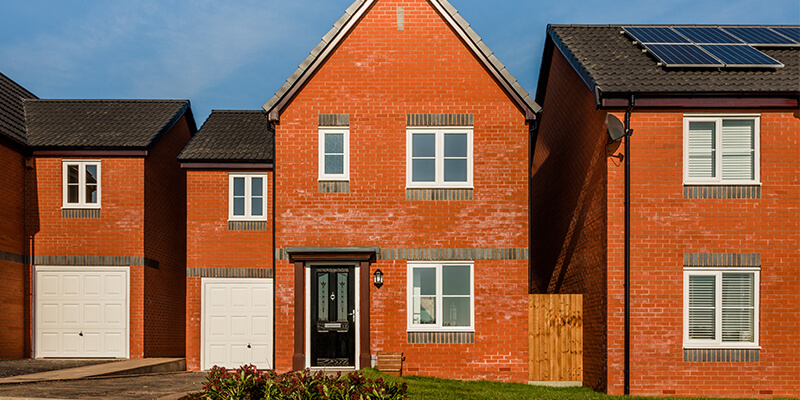 Another significant factor that you must consider when replacing windows is the material that your frames will be. While in the past, minimal options were available with most styles only available in timber, there are now a number of alternatives, all of which come alongside their own benefits and drawbacks. These include: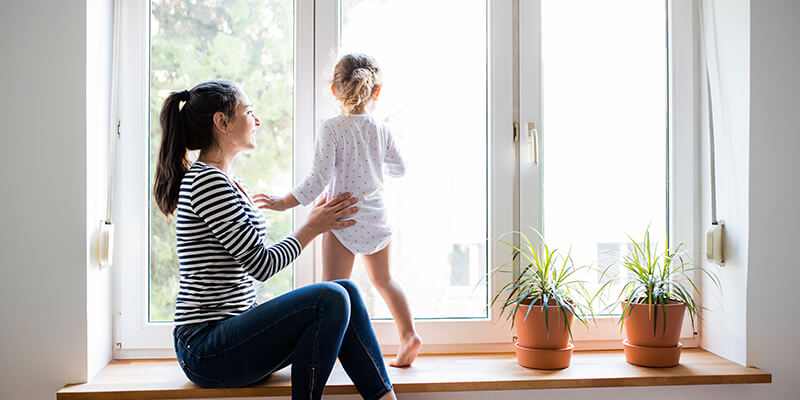 The last consideration before going ahead with your replacement is which glazing option you will choose. If you haven't replaced your windows for several decades and still have single-glazed panes, then it is important to keep in mind that all new replacements come alongside double glazing. The main decision will be whether you will stick with standard double glazing or upgrade to triple.
When comparing double and triple glazing, you will find that there are not many differences. They feature the same concept of panes of glass separated by a layer of argon gas, but as the names suggest, double glazing has two panes, and triple has three. This means that triple glazing comes alongside all of the same benefits of double glazing, but they are slightly improved down to an additional layer of glass and gas. Both are fantastic options; however, your decision will be based on your budget as triple glazing is inevitable more expensive.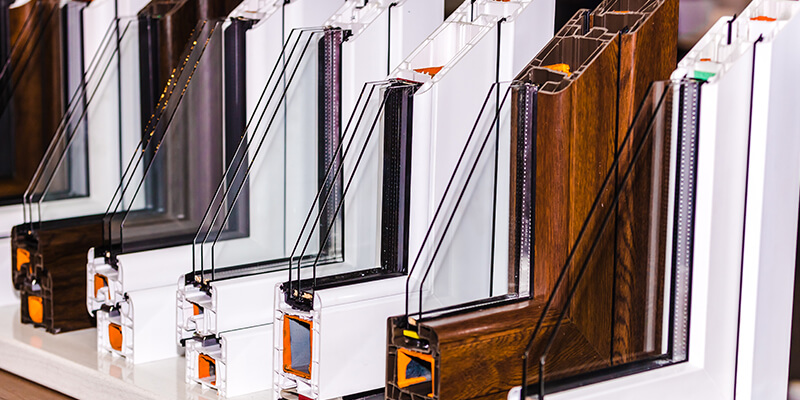 Window Replacement Made Easy!
Although there are several factors that you must consider before determining which window type is best suited to you, it should be a straightforward task if you spend time researching into all of your options. While choosing those that best fit with your style and property aesthetics, don't forget to keep in mind that windows are a significant investment; therefore, must provide guaranteed reliability and longevity.
If you are looking for a reputable installer of windows in Northampton and the surrounding areas, then the Danetre Glass team are always more than happy to help. Feel free to get in touch for a quotation and more information on how you can reap the benefits of new windows.