Combing Style
& Security
Our composite doors are made to measure and manufactured to an outstandingly high standard. We have doors to suit homes of any style, whether it be a contemporary home, traditional property or idyllic cottage and you can fully customise your product.
Get A Free Quote Today!
Contact the team for a free quote on your products and installation.
About Our Composite Doors
To find the right composite door for your home, it is first important to think about the style you wish to incorporate. You can opt for a classic door inspired by a Georgian and Victorian design or a modern door that complements both contemporary and traditional properties. As the focal point of your home's exterior, you want your door to look attractive and welcoming, which is why we provide a wide selection of high-quality, durable and stunning composite door designs. Everything from the colour of the door and the door frame, to the personalised features such as numerals and handle options can help you to make sure that your door is perfect for your home. If you would like to find out more about our composite doors and how they can be personalised to you, feel free to speak with our professional and experienced team.
Strong Doors With Advanced Security
Only the best security features are intertwined into our composite doors, including high-quality multi-point locking systems that can help to keep you and your family well protected for many years. Your door will be manufactured with reinforced door frames and secured with two hooks, finger bolts and a deadbolt, which will provide you with an outstanding security feature. Our doors are even approved by the police through the Secured by Design accreditation, which ensures that all of our composite doors pass high standards and tests designed by the police service. Through our high-security features, it means that you are able to design a door that incorporates all of the style and design you envision, while maintaining a safe home for your family.
Composite Door Styles
Whether you have a traditional style home or a modern new build, there are a range of composite door designs that can suit your style. From glass panes to curved features, you can find a style that best matches the aesthetic of your home. For example, our Moonshine and Lune doors are best suited to traditional homes, adding a hint of character and personality. On the other hand, our Neptune and Corvus range are perfect for adding a touch of modern flair, suitable for all property types, whether it's to modernise a period home or maximise contemporary aesthetics on new builds. You can then further enhance the design of your door with a range of colour options, such as our elegant white and cream for traditional styles and our black and slate for a more modern aesthetic.
Our Foil Door Frame Colours
You can enhance the colour of your door with our foil door frame colours, available in a range of light and dark tones. In addition to the colours featured below, the team can also colour match your frames with the door colour of your choosing, ensuring that you create a coherent product that looks utterly stunning on your home.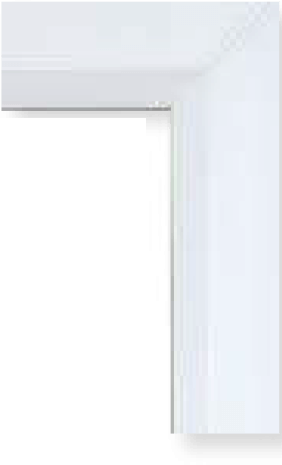 White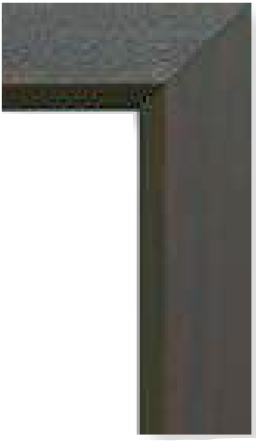 Darkwood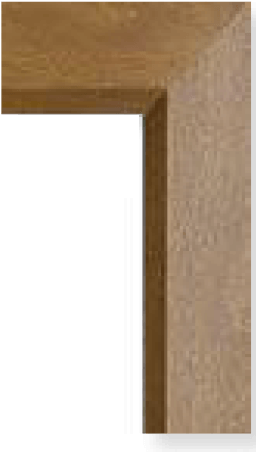 Lightwood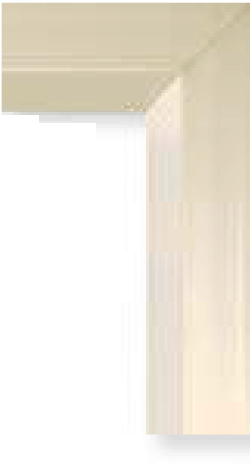 Cream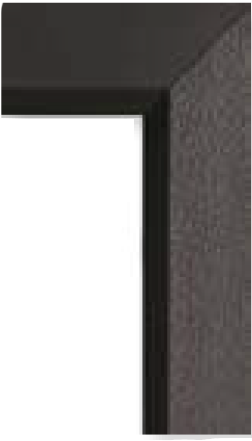 Black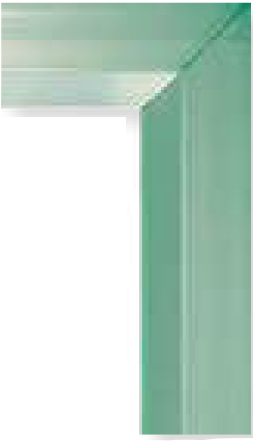 Chartwell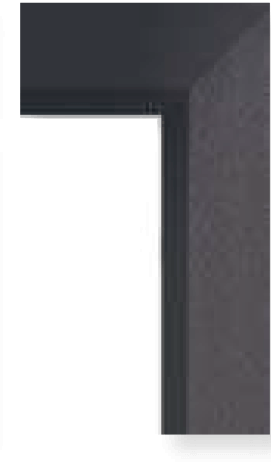 Anthracite
Decorative Glass Features
When choosing a traditional composite door, you can further enhance the traditional feel with decorative glass. Our decorative glass range is available in a range of patterns and colours to help elevate your door design. For example, you can choose our elegant Kingston glass from the Moonshine & Luna collection to add a sophisticated and subtle touch of character. Alternatively, our Meteor glass collection provides a more detailed appearance for a stunning dramatic effect. Here at Danetre Glass, we have a wide selection of decorative glass features for you to choose from, with over 90 designs from 14 different collections, making it exceptionally easy for you to find a design that matches your door. The team are also more than happy to help you piece together a door design with decorative glass, ensuring that every aspect of your product matches your aesthetic.
Your Door Colour Options
As well as decorative features, we know that the colour of your door can say a lot about you and your family, which is why we have a selection of stunning colours to choose from. For those with traditional composite doors, our lighter colours look absolutely breath-taking, which our darker tones look stunning on modern style doors.
Red
Blue
Black
Green
Light Wood
Darkwood
Slate
Aubergine
Duck Egg
Agate Grey
French Grey
Anthracite
Chartwell
Devon Cream
Furnish Your Door With Our Handles
From pull door handles to stainless steel bar handles and doorknobs, there is a wide collection to help you piece together your design. Our door handles are available in chrome, black, white, brushed silver and gold, which can be beautifully paired with any of the door furnishings featured below, such as numerals and knockers.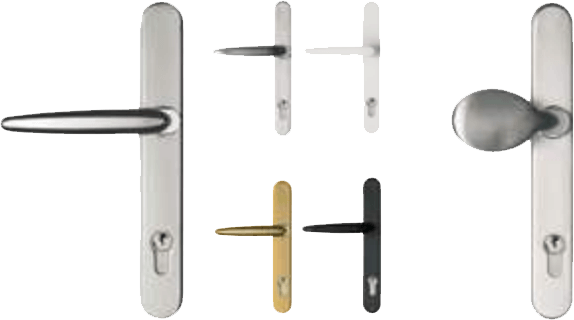 White
Gold
Chrome
Brushed Silver
Black
Personalise With Stunning Door Furniture
Included in your door design can be a range of accessories, helping you to piece together the perfect product. Danetre Glass offers a wide range of door furnishings, ensuring that you can match your door colour and handles with high-quality and luxury touches. Take a look below at some of the accessories you can choose from: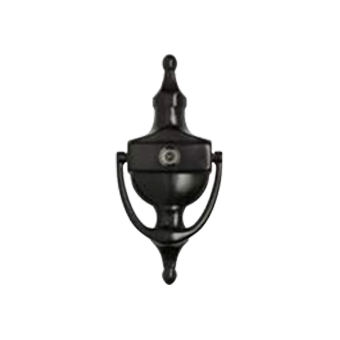 Knockers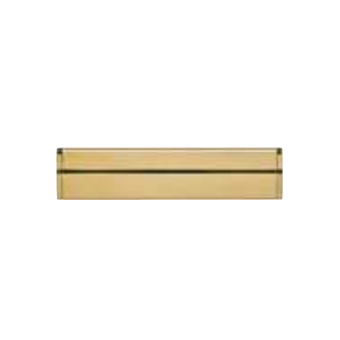 Letterplates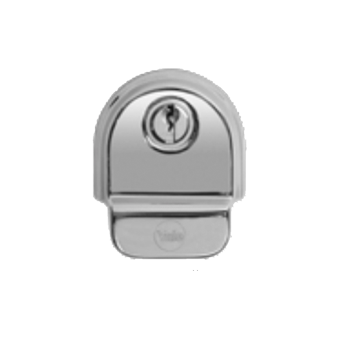 Escutcheons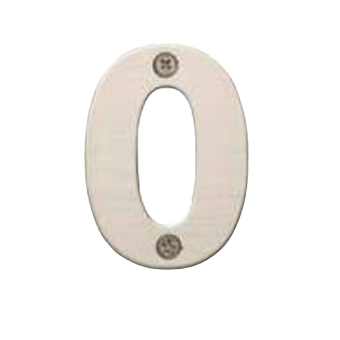 Numerals
Frequently Asked Questions
Can The Inside Colour Of The Door Be Different?
How Are Your Doors Secure?
What Material Doors Do You Provide?
What Features Can My Door Have?
What Our Previous Clients Say
"I honestly can't get over the number of features you can choose from when designing your door. I couldn't find anyone else that had so many different ways to style the door, so I contacted Danetre Glass to start designing my front door. It took some time to come up with a design because I kept changing my mind on the features and colours I wanted to add, but the team were really calm and friendly to talk to. After much deliberating, we finally decided on our door, and we could not be happier. installation was quick after the design, and the team, again, were so friendly."
Fiona Clements
18th April 2021
Frequently Asked Questions
What Our Previous Clients Say
"Can not get over how amazing the quality is of our bi-fold door, and the installation was done so quickly. It looks lovely against our home and could not be happier with the results. Thank you to the team for being patient with us when deciding which door to go for, and thank you to the guys installing it as they were lovely!"
Hannah Johnson
9th March 2021