Bi-folding doors are a popular addition to both modern and traditional properties, able to blur the lines between home and garden. Combining style with functionality, their timeless design helps to achieve a bright, airy room that can be used all year round.
Whether you're designing a new extension or simply looking to upgrade your doors, the bi-folding style may be the perfect choice. In our guide, we answer many questions, from what is a bi-fold door to what is the best material.
What Is A Bi-Fold Door? A Danetre Glass Guide
Having spent more than 15 years working closely with clients to transform their homes, we can confidently say that b-folding doors remain among the most popular choices. Nevertheless, it is still important to weigh up your options before making a decision. We recommend beginning your journey by delving into the following: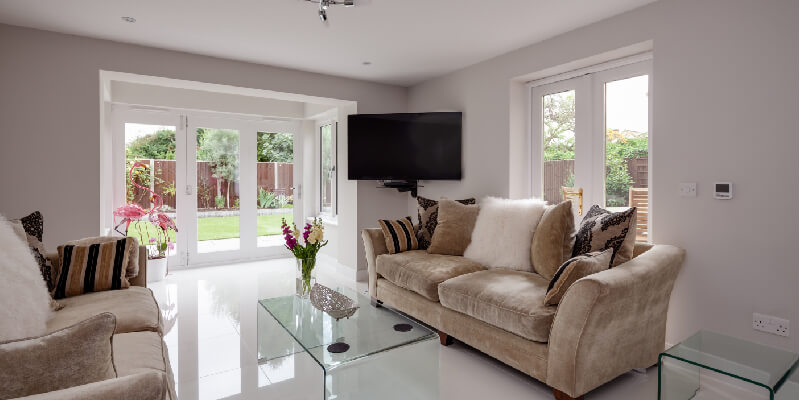 Bi-fold doors work simply and effectively. To open the door, panes fold in or out of one another to create a wide and unobstructed opening between indoor and outdoor spaces, typically leading to a patio, garden, or terrace. They feature back-hinged frames and glass panels, which, when folded, sit compactly into one side of the opening. The doors slide on runners, which fold the doors without restricting the size of the entryway, ultimately maximising the space and light allowed into the room.
Bi-fold doors are among the most popular and favoured in the UK due to their sleek design and easy installation; however, they can sometimes be quite pricey, depending on the size, material and location of the doors.
The cost is quite a wide margin, ranging from about £1,000 to £8,000+, which can be increased with the type of glazing you choose. For example, triple glazing is the most expensive, whilst double glazing keeps costs down whilst being just as beneficial and effective. This is then added to the installation price, which again differs based on your chosen company.
At Danetre Glass, we offer competitive prices for all of our doors in Daventry and work closely with you to tailor your installation to your budget. Feel free to contact us today for a free quote.
For more information on comparing the costs of bi-fold doors, take a look at TheEcoExperts.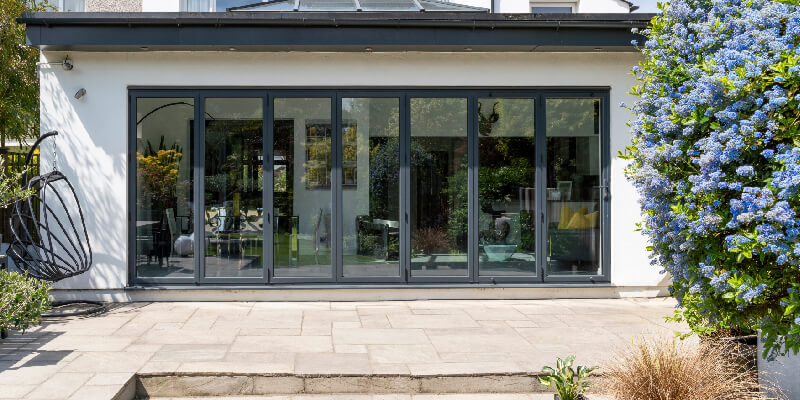 In short, yes, bi-folding doors are incredibly secure. However, as with all aspects of your home, the quality of your materials and installation significantly impact their level of protection.
To maximise security, always opt for bi-fold doors designed with a multi-point system and robust double or triple glazing. It is also important to consider the material of your door, as aluminium is proven to be more durable than uPVC, for example.
Another helpful tip is to check the security standards of your chosen products. In the UK, there are recognised industry standards and certifications that give you confidence in the security of your door.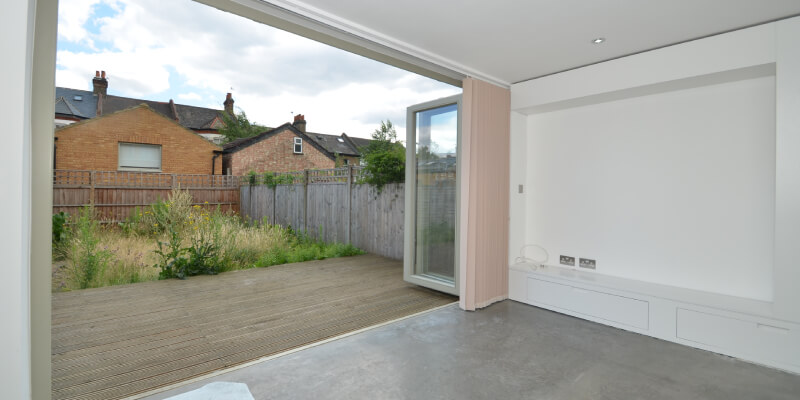 Bi-fold doors offer a wealth of benefits to all homes, making them a worthwhile investment. For many, the most desirable trait of this style is its ability to optimise natural light. Regardless of whether your doors are open or closed, the floor-to-ceiling design and large glass panels allow ample light into your home. This also provides a seamless transition from indoor to outdoor, perfect if you love to entertain guests during the warmer months.
In terms of customisation, it would be hard to compete with the versatility of bi-fold doors. With an extensive range of sizes, materials, finishes and colours available, it couldn't be easier to match the aesthetic and functional requirements of your space. Once installed, your bi-fold doors will continue to serve you for as long as 40 years, offering energy efficiency, security and smooth operation.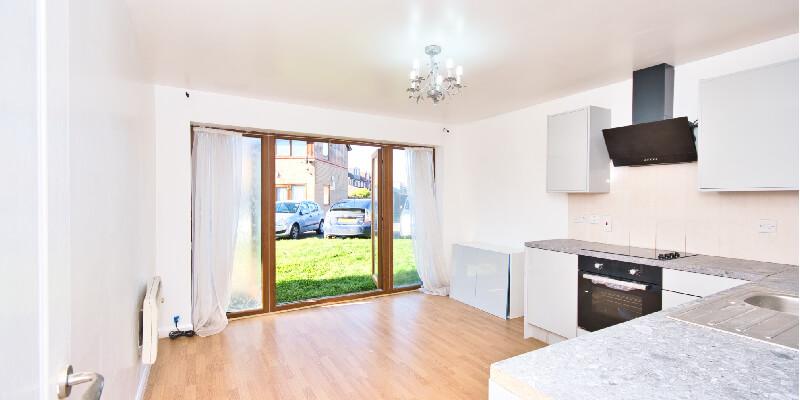 In most cases, you will not need planning permission to install bi-fold doors as they typically fall under the permitted development category. Permitted development rights allow you to make specific changes to your property without prior approval from your local authorities.
However, as with any updates to your home, there are guidelines to consider which may impact this. For example:
Size and Location: Bifold doors should not exceed certain size limits, and their location on your property may affect whether or not planning permission is required. For example, there may be stricter rules if you live in a conservation area or a listed building.
Side Extensions: If you are adding bifold doors as part of a side extension, there are specific rules and limitations. Generally, you may not need planning permission for single-story side extensions of a specific size, but it's essential to check with your local planning authority.
Building Regulations: While planning permission deals with the appearance and location of structures, building regulations focus on their structural integrity and energy efficiency. You will likely need to comply with building regulations when installing bifold doors, which usually involves ensuring they meet certain thermal performance and safety standards.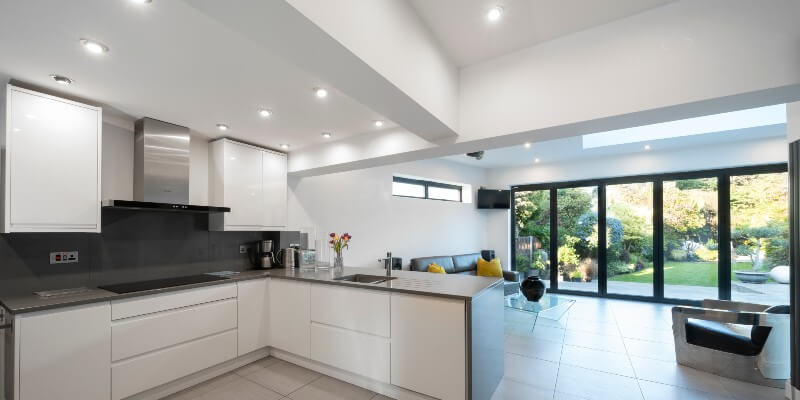 Our doors in Daventry come in many different colours and styles, as well as multiple materials, allowing you to tailor your installation. The two materials we offer for our bi-fold doors are uPVC and aluminium, which are very popular and provide many benefits, such as quality, durability, strength, and style. Let's take a deeper look into what each material offers:
uPVC doors are highly durable and resistant to weathering, ensuring longevity and minimal maintenance. Their excellent insulation properties help to keep your home energy-efficient, reducing heating and cooling costs. UPVC doors also provide enhanced security with multi-point locking systems, making them a secure choice for your home.
At Danetre Glass, one of the most desirable features of our uPVC doors is their ability to be customised to suit your vision. They come in various styles, colours and finishes – they can even replicate the appearance of wood without the need for constant upkeep!
As a low-cost, minimal maintenance option, uPVC remains an affordable choice amongst our clients without compromising quality or performance.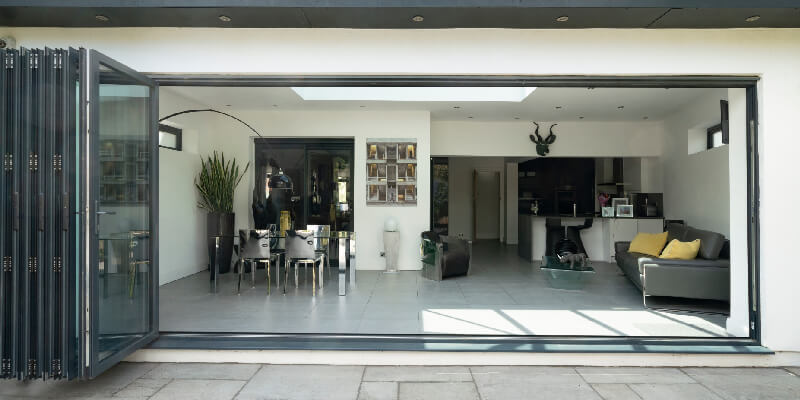 By far, the most popular benefit of aluminium doors is their exceptional strength and durability, making them a long-lasting choice for your home. Their inherent resistance to rust and corrosion ensures they can withstand harsh weather conditions with minimal maintenance.
Aluminium doors are known for their sleek and modern appearance, adding a contemporary aesthetic to your property. Many are also surprised to learn that aluminium is a sustainable and recyclable material, making these doors an environmentally friendly choice. On top of this, they offer excellent thermal insulation when properly designed, helping to improve energy efficiency in your home.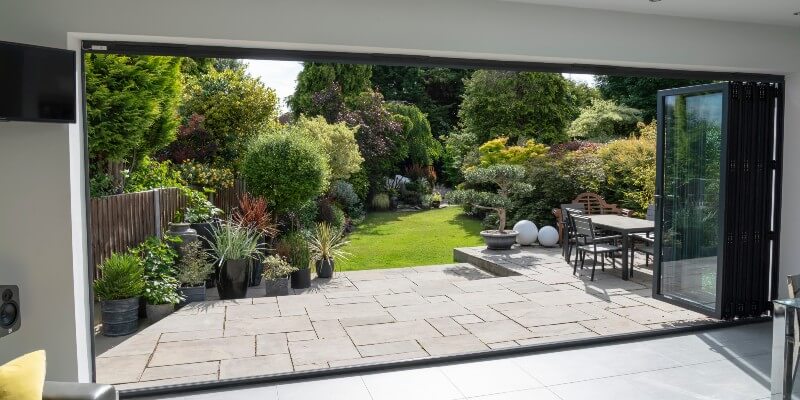 Whilst a bi-fold door is simple and great on its own, with our many years of experience, they have accumulated several different ideas and tips you may want to take for inspiration for your home. These include:
Go bold with colours: Many people usually opt for simple white bi-fold doors, so why not switch it up and choose a bolder, brighter colour from our large list of colour choices?
Opt for a wrap-around effect: A style that many people have not seen before is using bi-fold doors to create a wrap-around effect; for example, we can join together multiple bi-fold doors on an angle so that when opened, there is a complete reversal of any barriers between the indoor and outdoor, helping to optimise light and space completely!
Combine with a roof light: For an exciting architectural element and a contemporary twist on your room, why not opt for a roof light as well as your bi-fold doors? This will enhance all-natural light entering the room and transform your room's atmosphere into an airy and spacious feel!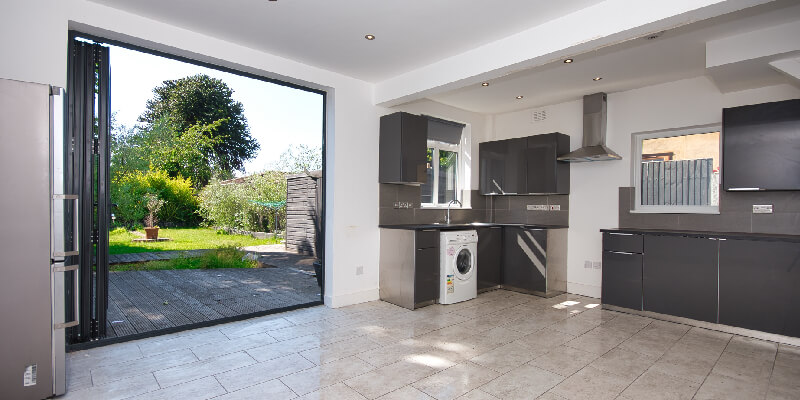 Installing The Ideal Bi-Fold Door
Now that you know all about bi-fold doors, their benefits and how you can tailor them to precisely what you are looking for, you should be able to contact us and get started on your journey with us. Our team of accredited experts are always happy to help with any queries that may concern you and advice you need!