If you're looking to upgrade your windows, you may be overwhelmed by the wealth of window styles and asking yourself which would best suit the aesthetics of your home. Not only does the type of window you choose change the appearance of your home, but it also affects its functionality: some windows provide better airflow, ventilation and insulation than others. There are various options with different benefits, from Georgian and Edwardian to casement and sash. If you're feeling confused by all the different styles, please don't worry! We have created this easy-to-follow guide to the most popular window styles to help you define the different types and inspire you for your next home design.
Popular Window Styles Ideas
Choosing windows for your home can be a daunting task. The style you select will remain for many years and is not something you want to regret due to poor functionality or dampened aesthetics. Our team has many years of experience installing windows in Daventry and the surrounding areas, meaning that we are very familiar with the different window styles available and their benefits. We are more than happy to guide you through the most popular window styles in this article in order to help you make an informed decision when choosing windows for your home. If you would like our help when it comes to having your windows installed, please feel free to get in touch with our team!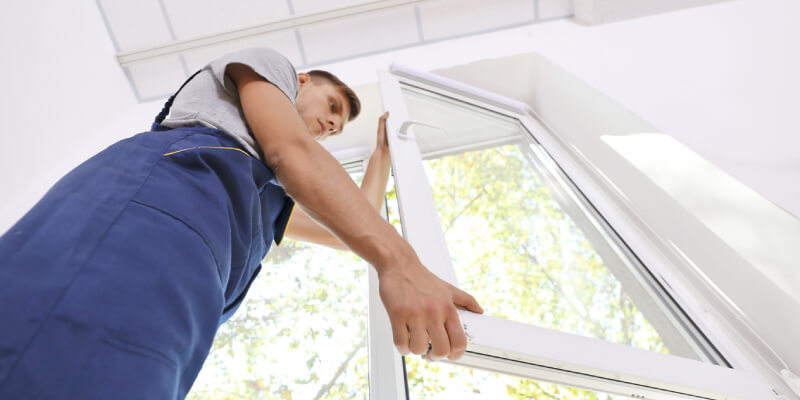 Modern window styles have become increasingly more popular over recent years and essential features in virtually every home; they are excellent at cultivating minimalist and sleek home aesthetics while elevating the overall visual appeal. We have compiled a list of the most popular modern window styles for you to choose from; they include:
Sash Style
Sash style windows open by sliding horizontally or vertically over each other. Georgian and Edwardian windows are typically sash windows due to their ability to be opened in crowded spaces. In these eras, many houses were built very close together, which would not have allowed for windows that swung outwards.
Sash windows offer a stunning, symmetrical look and are a must to preserve the character of a home with an aesthetic inspired by one of the mentioned periods! Because only one panel can be opened at a time, sash windows offer security against home intruders but offer limited ventilation for this same reason.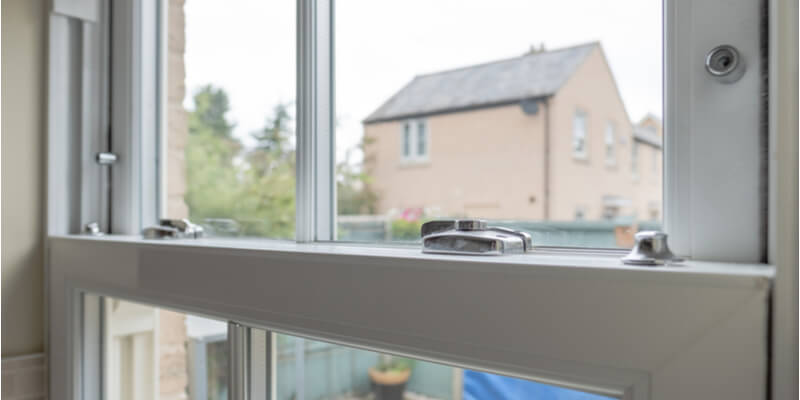 Casement Window Styles
Casement windows have at least one side attached to the window frame by hinges. These windows often come in pairs with hinges on the outside to create one large opening. When hinged at the top, they are called awning windows. This style offers excellent energy efficiency, allowing less air leakage than sash windows. Casement windows can also be opened and angled to direct breezes inwards, providing better ventilation than sash windows.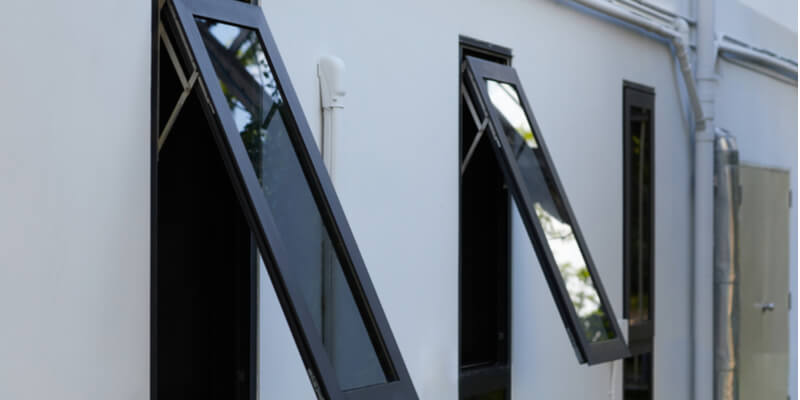 French Style Windows
French windows are a type of casement window. They always come in pairs and are hinged on the outsides with thin frames and no central post so that they can create an unobstructed opening. French windows are extremely elegant and timeless, making them a popular choice. Traditionally, they are white in colour and narrow in shape, creating a fresh, airy feel. Still, it is not uncommon to see variations of the classic design that are wider and darker in colour. Floor-to-ceiling french windows are often installed to create a doorway that can be used to ventilate the home or even access a garden. If you are ready to elevate your home with some stunning French windows, please feel free to contact our team about our windows in Northampton and the surrounding areas.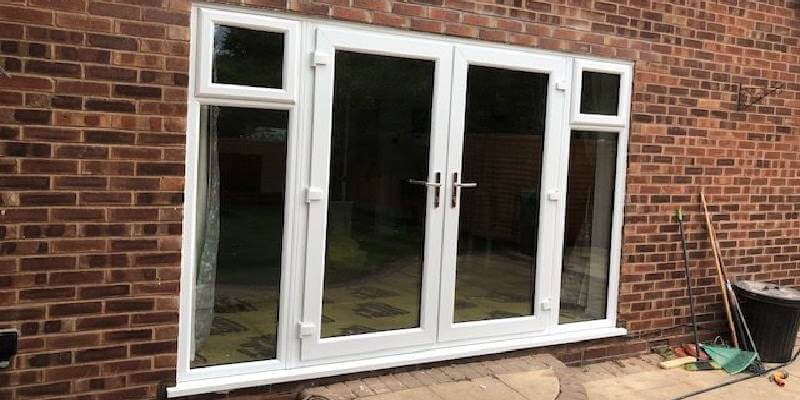 Danetre Glass Project – French Doors Installation
Velux Windows
Velux windows, known for their innovative design, have soared in popularity in modern homes. Their lifespan ranges from 20 to 30 years, making them a trustworthy and worthy purchase for many years to come. Moreover, Velux windows contribute to energy efficiency by promoting optimal thermal insulation. Their advanced materials and construction aid in minimising heat transfer, potentially reducing energy consumption for heating and cooling purposes. They have a unique ability to infuse spaces and rooms with an added aestheticism, airier feel and fresh daylight, reaching the potential that other windows cannot. Velux windows effortlessly harmonise functionality and aesthetics and seamlessly integrate into various styles.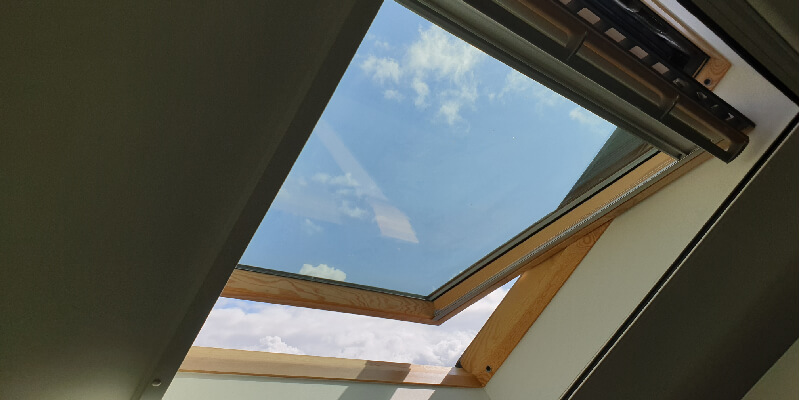 Heritage-styled windows reflect traditional and historical periods' aesthetics and design elements without losing the amazing qualities of modern-styled windows! They are often found in restored listed and older buildings as they aim to replicate the look and feel of windows from previous eras while incorporating modern materials and technologies for improved functionality and energy efficiency. If you are a homeowner looking to create a traditional and classic home but do not want to lose out on the ideal benefits of modern windows, heritage style is for you!
Cottage Style
Cottage windows are incredibly charming and versatile, suiting many different colours, sizes and home aesthetics. They are characterised by horizontal and vertical bars which divide the window into small squares and are typically found on older, traditional homes and, as the name suggests, cottages. This style of window was originally made using wooden frames and single glazing. However, wooden frames require lots of maintenance and are vulnerable to damage and decay over time, while single glazing offers poor insulation and security. Today, cottage-style windows can be constructed using sturdier materials such as uPVC and aluminium, alongside double glazing for insulation and safety. If you are interested in our windows in Rugby, you can get in touch with our team.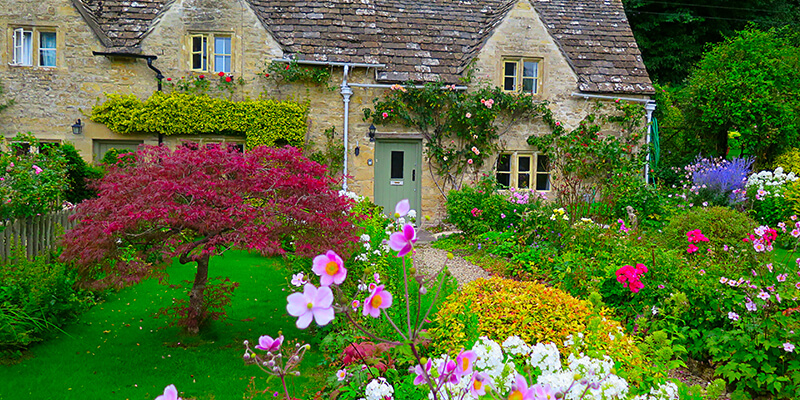 Georgian Style
Georgian-style windows originate from the 18th and 19th centuries, consisting of at least six smaller panes joined to make a larger window by thin horizontal and vertical bars. This classic style of window is incredibly elegant and timeless, hence its popularity even today. Whether your home is traditional or modern, Georgian windows are sure to elevate its appearance. Homify offers some stunning examples of Georgian style windows in both modern and traditional designs.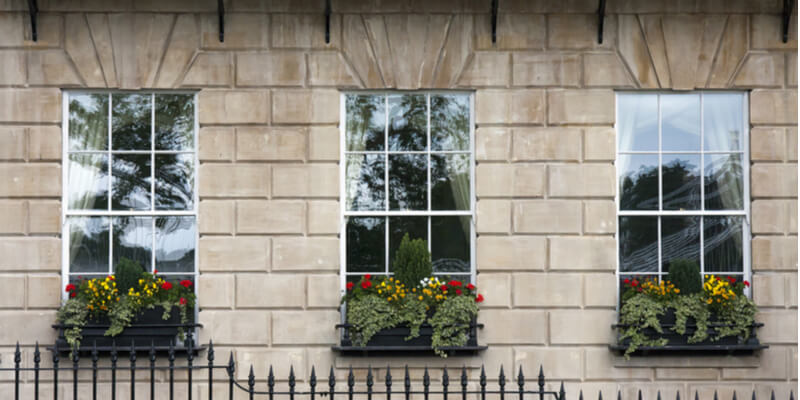 Edwardian Style Windows
This traditional window design dates back to the early 20th century and takes inspiration from the Georgian window style. It is characterised by a group of smaller glass panes divided by horizontal and vertical bars positioned above a single pane or a pair of panes separated by a vertical bar. Most often, these windows have a 'six panes over two panes' layout. Edwardian-style windows are a perfect choice if you are looking to preserve the character of a period home. Pinterest gives some stunning examples of how this elegant style can add a touch of personality to the design of a traditional home.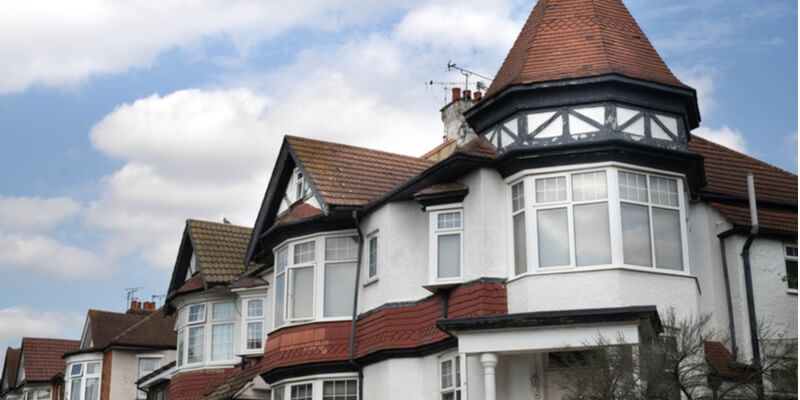 Crittall Windows
Crittall windows first became popular over 160 years ago, giving them that industrial, Victorian look that we know and love today. The windows are characterised by their slender steel frames that hold multiple small panes of glass, often arranged in a grid-like pattern. These frames are sturdy and durable, giving the windows a unique industrial and minimalist look with large panes of glass, providing homeowners with an unrivalled traditional and elegant feel to their home while maximising the amount of natural light allowed into your home! These windows are often associated with an industrial or vintage aesthetic but are popular in both traditional and modern architectural designs, providing a unique blend of historical charm and contemporary design. Their versatile nature makes them perfect for heritage and modern-styled homes; it's just what you make of them!
Bay Window
A bay window is typically constructed out of three or more adjacent panes arranged at angles to create a projection from the body of the house, forming an alcove inside the home. Incorporating bay-style windows into your home design is a brilliant way to illuminate and open up space. Often, the side panes can be opened to ventilate and freshen up your home. The alcove space created can be used to create a gorgeous window garden or a sunny reading nook if you install a window seat. Check out this article by Homify for more creative bay window ideas!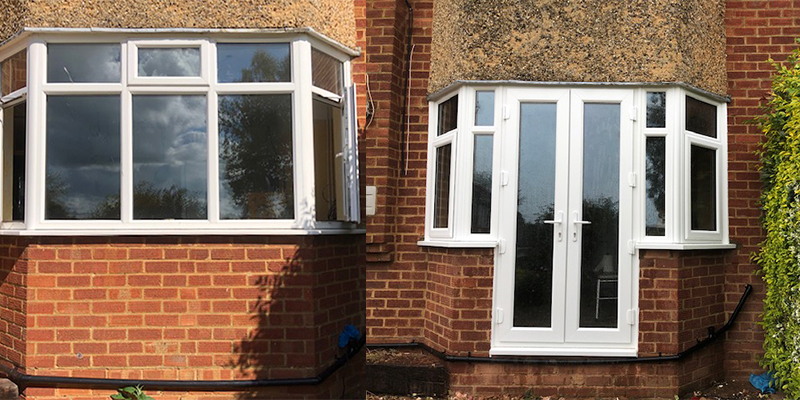 Danetre Glass Project – Bay Window & French Doors Installation
Here are the answers to some common questions people have surrounding window styles:
What Style Of Window Is Most Energy-Efficient?
The most energy-efficient window style is fixed. Fixed windows cannot be opened and are installed to provide a picturesque view and allow natural light into the home. Also called picture windows, this style is more airtight than windows that can open since gaps in the frame to allow the window to be moved are not necessary. After fixed windows, casement windows are the most energy-efficient style. Opt for double or even triple glazing to maximise energy efficiency.
How do I choose a window style?
With the abundance of options available, it can be challenging to decide on a window style for your home. There are a few things that you should consider when choosing a window style:
The style and period of your home
How energy-efficient you want your windows to be
The proximity of other houses to your home
Your ventilation requirements
The view you want your windows to offer
Do you want your windows to double as a door/access point?
Will you still like the style in a few years if it stops being trendy?
Consider these points before setting your heart on a window style, as windows are an investment and not something you want to regret choosing in a couple of years due to poor functionality or a change in trends.
Can You Mix Window Styles In A Home?
Yes, of course! This is extremely doable and can really enhance the character in your home and make it feel truly bespoke to you and your preferences; however, there are specific things to remember to ensure you match all the styles up as perfectly as possible and not create a confusing aesthetic. For example:
Consistent design choices throughout
Consider the room function and characteristics
Use windows as focal points or transition areas
Coordinate colours and frame materials
Choosing Between Window Styles Made Easy
We hope that our article has helped clear up any confusion about the different window styles that are available. Whether you decide on elegant, period-inspired sash windows or more modern casement windows, our team can help make the windows of your dreams a reality! The team is highly trained and experienced in completing projects to the highest standards of quality. Please feel free to get in touch with us today about our windows in Rugby or one of the surrounding areas. If you are in need of kitchen window inspiration, why not check out our previous article for 14 clever ideas?