Replacing your windows can be fairly daunting for several reasons, whether you're worried about the cost or slightly terrified at the large range of materials and styles now available. While it may take some time to get your head around what it is you wish to find and achieve with your home, the wide selection of windows to choose from makes it easier to find the perfect match for your property and personal style. To lend you a helping hand, we have pieced together a handy guide on the multitude of benefits of replacing windows.
The Top 7 Advantages Of Replacing Windows
Many clients looking to replace their windows in Northampton and the surrounding areas tend to have an idea of what style they wish to install, but not all clients know what to look for. Whether you wish to replace your windows with a modern or contemporary style that brings a new lease of life to your property or would like to replace windows with the same design but higher quality materials, it can be easily achieved.
There is now a host of colours, materials and finishes for you to choose from, all of which can be incorporated at an affordable price despite their high-quality design. Newer, more affordable alternatives boast exceptional properties that not only enhance the appearance of your home, but can also provide you with a warm, more cost-effective solution. So, let's dive a little deeper into the benefits of replacing your old windows with new alternatives: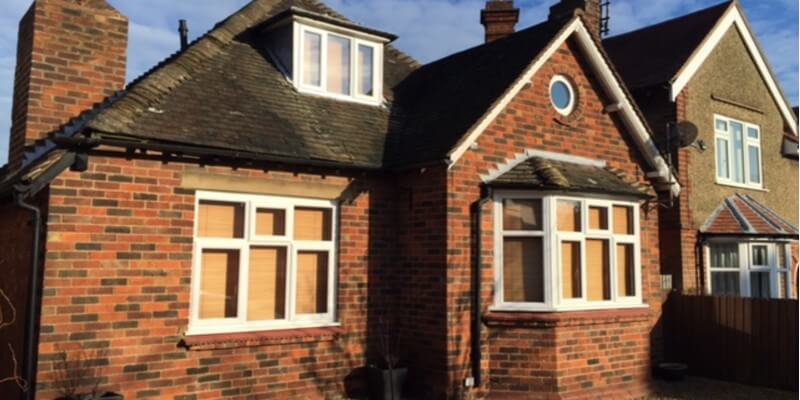 1. Improves Insulation Through Window Glass Replacement
If you notice that your windows are not providing you with sufficient insulation, then it may be time to investigate whether window glass replacement will come as an advantage. The most common sign that your windows are no longer insulating your home is when you begin to feel a draught or condensation starts to form on the window pane. You can identify where a draught is coming from by completing the candlelight test, which is where you light a candle and move it around your window frame; if the candle flickers, then you have a draught. There are a few solutions to temporarily resolve this issue, but it is best to have your windows replaced with double glazing in Daventry to improve comfort and provide a more long-term solution.
Older windows tend to be installed with single glazing, which comes with a host of disadvantages such as reduced insulation, condensation on the glass and increased noise pollution. Unlike single glazing, double glazing provides you with increased insulation as the two panes make it harder for heat to exit the home and cold to enter. This is because the air has to travel through two panes of glass as well as a layer of argon gas. Not only does this insulate your home, but it can also reduce condensation as the inside pane remains at room temperature, so that warm air does not hit a cold surface and form water droplets. This is beneficial as it reduces damage caused to the frame of the window, promoting longevity and durability for many years to come. You can find further benefits of double glazing and window pane replacement in our previous article.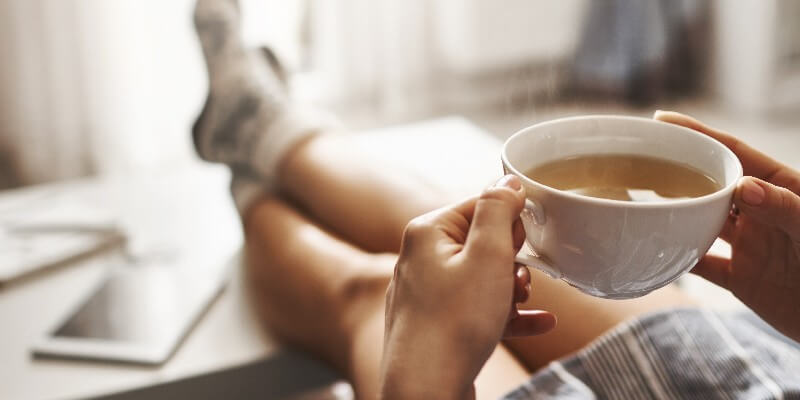 2. Enhance Aesthetics With Window Frame Replacement
The way your home looks both on the inside and the outside is significantly impacted by your personal preference and style. With this in mind, the wide selection of colours and materials to choose from makes it easy for you to find a window frame replacement that suits your requirements while also improving the aesthetics of your home. For example, uPVC has become extremely popular for homeowners in recent years, being one of the most sought-after materials for both window and door replacement. uPVC allows you to integrate a colour of your choice into the materials without having to paint the frame regularly to keep up with appearances.
Furthermore, older windows tend to either have faded frames or cracks and warping of the material. The reason for this is because other materials, such as wood, tend to be more prone to damage over time. Depending on where you live, you may find that damage to your window frames is more likely or accelerated by factors such as intense sun or rain. This means that, over time, regardless of the material that you use for your windows, they will need to be replaced to keep your home looking fresh, clean and modern. In fact, replacing window frames should take place around every 20 years, which means that if you have just moved into a property, or are looking to improve your home, then it is a good idea to think about window replacement. You can find out more about how to identify the signs of old windows and when it is time to replace them on Forbes.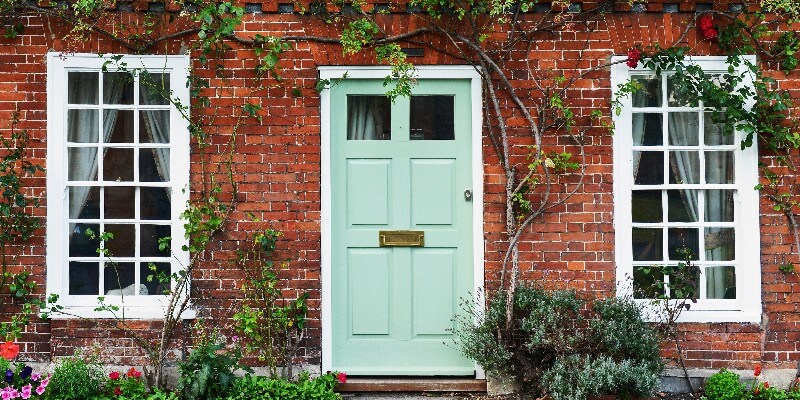 3. Lower Bills By Choosing Energy Efficient Windows
If you regularly keep an eye on your energy bills, then you may have noticed that your bills have increased if your windows are not providing you with sufficient insulation. This is just one of the many reasons why double glazing, along with some of the many reliable window frame materials, are ideal for helping to reduce energy bills. While replacing your windows may seem more expensive than the amount you would save on your energy bills, over the years, you will not only see a return on your windows, but will eventually be saving money simply from your energy bills reducing. In fact, according to Energy Saving Trust, you could save up to £120 a year on your energy bills.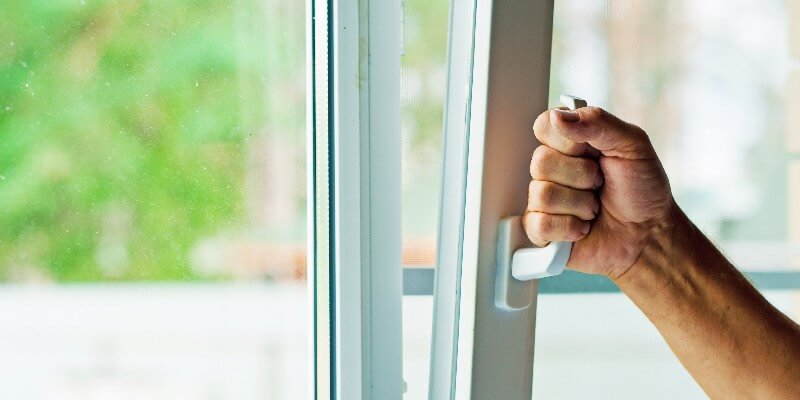 4. Reduce Interior Damage
Something that you may not realise when it comes to your windows is that they can act as protection for the interior of your home. Without sufficient windows, UV rays can penetrate through the panes of glass and into the room; you may notice that this causes furniture or carpet near windows to fade in colour. This could be a sign that your windows are no longer working effectively, and it is time to replace them with better quality materials. Again, double glazing can be of use here, as it allows you to choose the window frame of your preference while also protecting your internal features from the sun. You can find a whole host of ways to protect your home from sun damage by heading over to GEICO.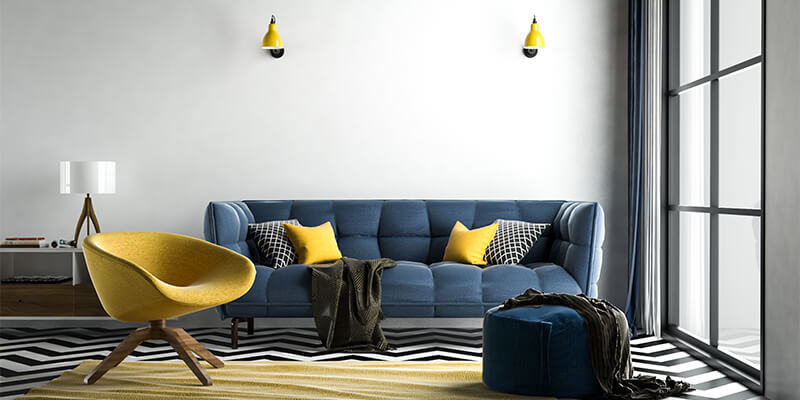 5. Easy To Maintain
If you currently have wooden window frames, then you may find that painting the frame regularly is the only way to maintain its appearance. This can be extremely time consuming and expensive and is one of the many reasons why our clients look for windows in Northampton or in the surrounding areas. There are a range of alternatives that are extremely easy to maintain, without the need to paint the windows and can be kept in good condition with regular cleaning. For example, uPVC windows come in a variety of colours, allowing you to choose frames with vibrant colours, or ones that match the colour of your existing materials. Not only this, but you are able to find uPVC window frames that mimic other materials such as wood. Take a look at Cleanipedia for a full guide on how to clean uPVC windows to see just how easy they are to maintain!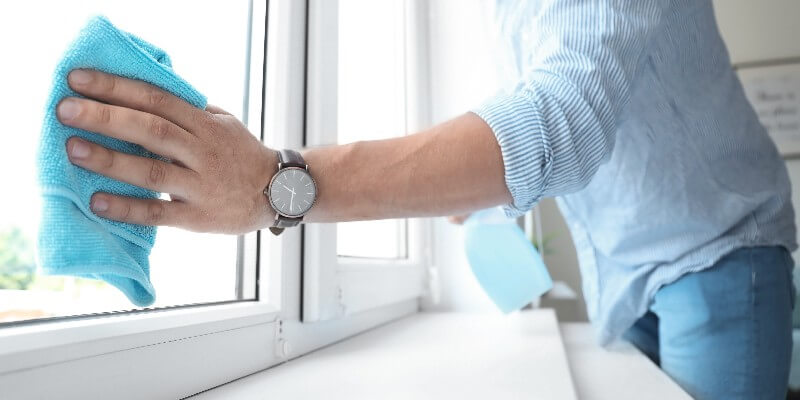 6. Provides A Safer Home
There are several ways in which your old and outdated windows may not be providing you with sufficient safety. For example:
Weak Window Frames – if your window frame is weak then it allows an intruder to easily break the frame to completely remove the window.
Single-Glazing – this is extremely easy to break through, whereas, with double glazing, the outside pane is likely to break while the inside pane remains intact to protect you and your family.
Poor Locking Systems – newer windows have multiple locking points with high quality materials. Older windows may not have sufficient locking systems, or the current systems may have rusted to the point of easy breaking.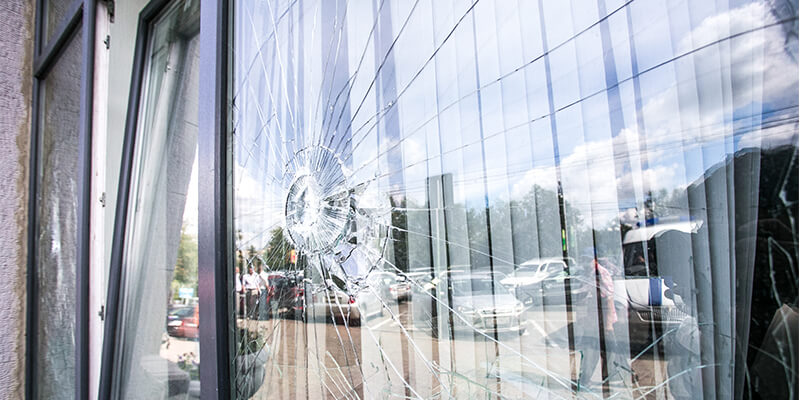 7. Adds Value To Your Property
When renovating your property, there are a number of things in which you can think about, many of which can be incorporated into most homes and some at an affordable price. Replacing your windows is one of the most effective ways to easily increase the value of your home. According to This Is Money, new windows with double glazing can increase your property value at around 10%, which is a significant amount of money.
Not only is improving the appearance of your home beneficial in terms of the value of your property, but it can also help with kerb appeal. While most people looking to buy a new home are not too worried about whether they will need to renovate the property or give it a new coat of paint, most buyers are less likely to be interested in a home that requires expensive work as soon as they move in. For this reason, replacing your windows will help you encourage potential buyers to come and look at your home, and while they may want to change the windows and doors in the future, they won't have to do it straight away as they will be provided with exceptional insulation.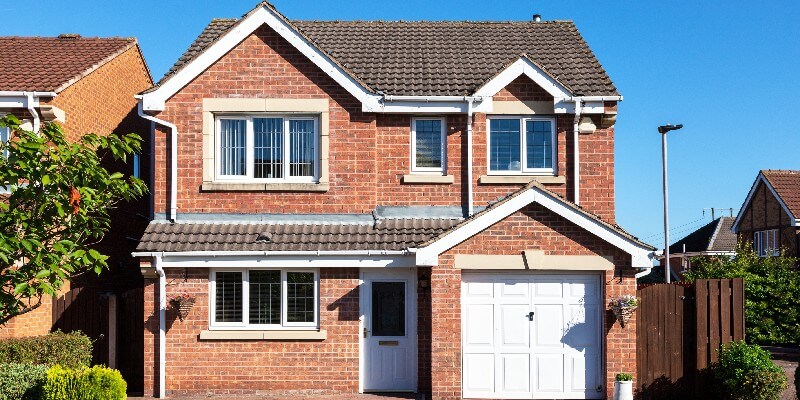 Replacing Old Windows For A New Start
Whether you have lived in your home for many years and are looking for something different, or you have recently moved into a new property and wish to renovate, there are an abundance of window designs and materials for you to choose from. You can choose to either replace with replicas using higher quality and more advanced materials or try something new by looking at the range of colours available. If you are looking to pair your windows with our doors or conservatories in Rugby and in the surrounding areas, our team are more than happy to lend you a helping hand!